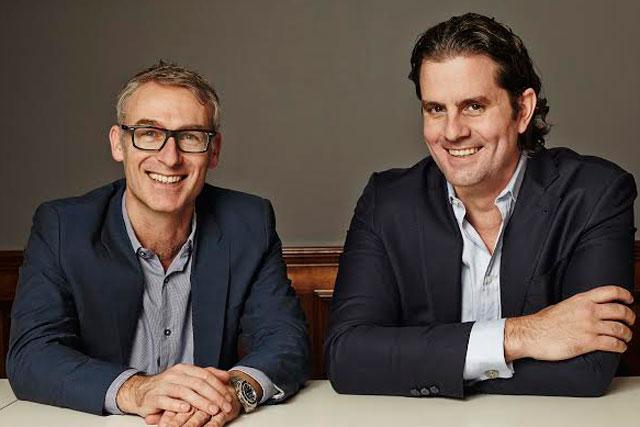 The deal is thought to include an initial payment of around £11 million. The total value could rise to as much as £20 million once the earn out is complete.
Inferno's chairman Frazer Gibney will run the combined agency and Inferno's founding partner, Tim Doust, and the chief creative officer, Al Young, will also keep their roles, post merger.
David Harris, the executive creative director of DraftFCB, resigned ahead of the deal, as did Kate Howe, DraftFCB's London president and regional president for Europe.
No one at DraftFCB would comment on how much it paid for Inferno due to its obligations under the Sarbanes-Oxley Act in the US.
The rest of the management structure is still being decided by Gibney and will be announced in January. The agency will temporarily be named Inferno & DraftFCB until a new name is decided in February. The agencies have also not yet announced what they will do in terms of real estate in London.
Inferno's management team is being locked in for a period of five years as part of their earn-out deal. There will be no additional departures following the deal and the agency is likely to look to hire more staff.
Carter Murray, the worldwide chief executive of DraftFCB, said the two agencies had been speaking about a merger for over a year. Murray only joined the agency in September, but immediately picked up the baton with regards to the talks. He said he "immediately saw why they were having these conversations".
The DraftFCB spokesman said the agency bought Inferno "not just because we wanted another agency in London, but because the two have very strong cultures. DraftFCB is more of a global network and Inferno is more of a local agency with strong global potential."
DraftFCB and Inferno already share one client, the National College for Teaching and Leadership.
Doust said the deal matched Inferno's ambitions to work with global brands, and added: "I thought this was a good idea because we call each ourselves a 360 agency and we're very good at the creative work and winning pitches, but there's something that's been missing - the CRM and data stuff. Now, that's in place."
Earlier this month DraftFCB replaced its regional structure with two global divisions.
The network's 11 largest markets, which include the UK, and its healthcare division report to Murray, while the smaller agencies operating across 16 smaller markets, such as Portugal and New Zealand, report to Sebastien Desclée, who joined from Publicis Belgium earlier this month.
The deal between DraftFCB and Inferno is similar to the 2012 deal between Adam & Eve and DDB. The latter purchased the former for around £60m and installed Adam & Eve's management team.