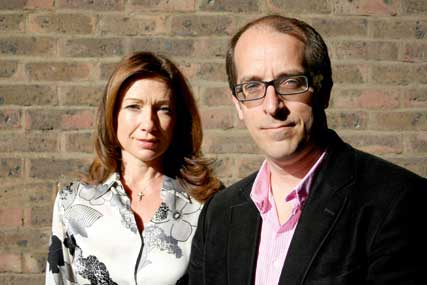 DraftFCB has acquired the UK digital agency Blue Barracuda as the first move in what it says will be an aggressive international mergers and acquisitions programme.
The merger will see Blue Barracuda's 60-strong team move into DraftFCB London's office, increasing the Interpublic-owned agency's headcount in the UK by 50 per cent to 180.
Blue Barracuda, which was founded in 2002 as a full-service digital agency and has clients that include Pizza Hut, Getty Images and Nectar, will no longer operate as a stand-alone brand following the merger, but DraftFCB London will use the strapline: "Fuelled by Blue Barracuda."
The digital agency's management team, who own the agency, will take on new roles within DraftFCB London, with its chief executive, Martin Talks, becoming the president of digital. Marcus Exall, the client services director, becomes the digital director; Nick Berry, the planning director, will take on the role of planning director, digital; and Adrian Nicholls, the managing director, becomes the client services director.
DraftFCB is expected to make similar acquisitions in other key markets.
Kate Howe, the president of DraftFCB London, said: "The union links our integrated offering and ability to understand customer behaviour with Blue Barracuda's proven track record in delivering rapidly scalable digital strategies and communications."