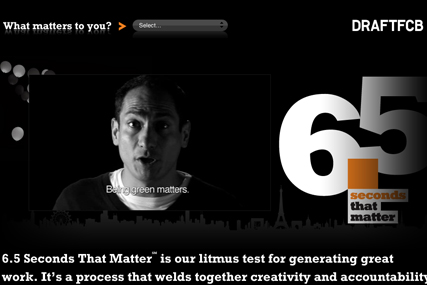 The worldwide strategy officer role will be divided into two roles, global chief marketing officer, and global chief IP officer.
North American president and nearly 30-year veteran, Mark Modesto, has left the agency after only 10 months in the role. He was promoted from his previous role as president of DraftFCB's Chicago office.
In addition, DraftFCB's Chicago-based chief financial officer, Bob Mallers, and North American chief of staff, Bill McCarthy, have also left the agency with immediate affect.
According to US reports, all three were escorted out of the agency's Chicago office.
It is understood that no laws were broken and there were no financial improprieties linked to their departure.
The agency's S.C Johnson executive, Mark Pacchini, has been given sole executive-management responsibility for all of the marketer's global business, a role that was previously overseen by Modesto.
As North American president, Modesto reported to the agency's chief executive Laurence Boschetto, and oversaw Draft's offices in New York, Seattle, San Francisco, Orange County, California, Toronto and Montreal.