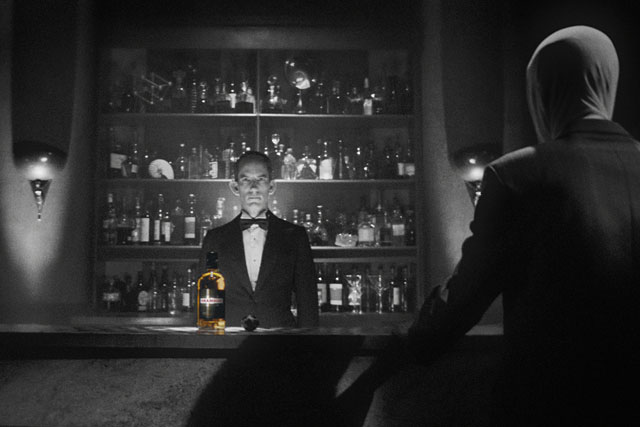 The Scottish spirits brand is launching a 30-second TV and cinema ad as part of its 'Taste of the Extraordinary' campaign.
'The Extraordinary Bar' spot by agency Sell! Sell! launches this week and debuts in Scotland and Greece this month.
It is set in a bar filled with an array of odd characters, including a bartender who invites viewers to experience "a taste of the extraordinary" and proffers a gravity-defying upside-down glass of ginger-beer and pours the Drambuie up into the glass.
As he replaces the bottle, the surface of the bar becomes a vast, monochrome-floored landscape. The Drambuie casts a shadow, which becomes a portal into another bizarre landscape. After further surreal scenes, the film ends with three characters chanting, "Dram-boo-eee," while standing in a marooned rowing boat.
Tim Dewey, Drambuie's marketing director, said: "A Taste of the Extraordinary has taken Drambuie in a bold new direction to attract a new generation of drinkers. We wanted to create something that captivates our audience and is as distinctive as the brand itself – The Extraordinary Bar does this by depicting an extraordinary, rich and abstract world. It is a visual metaphor of the depth and complexity of Drambuie."
The ad was directed by Spanish director Chino Moya.