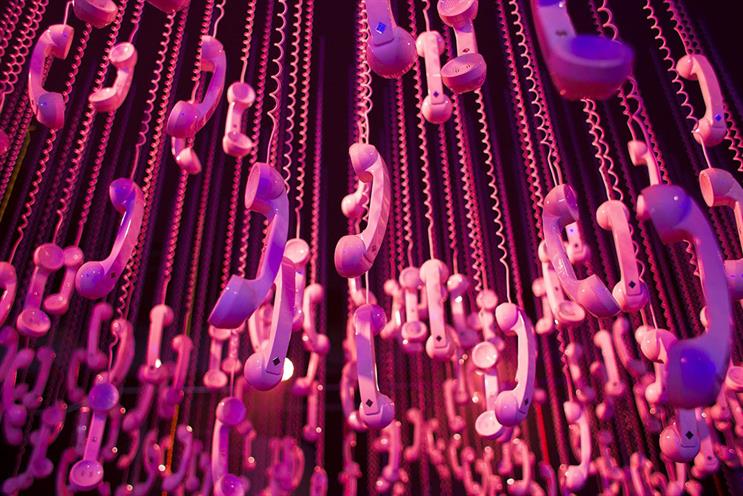 As executive creative director of Refinery29, Piera Luisa Gelardi has helped grow the brand from a niche fashion site to a global platform for women – but there was a time she felt like quitting.
Refinery29 launched in 2005 from a Brooklyn flat, and Gelardi went from photographing street fashion and creating content on a shoestring to leading teams around the world. As the business scaled, she worried she wasn't the right person for the job anymore, she told an audience at the D&AD Festival in London yesterday.
But she kept going, and under her creative direction Refinery29 now has a global audience of more than 500 million, with offices in New York, London and Germany. She shared tips during her talk for tapping into creativity and continuing to push boundaries.
1. Be the most you
Gelardi was comfortable as a creative person but not so much as an executive, she said. Yet she realised that "identity isn't fixed" and she could stay true to her values despite her changing role.
For example, Gelardi said she previously assumed she had to be a tough hardliner for business negotiations. Instead, she started negotiating by describing a clear vision, listening, collaborating, and using her creativity to come up with different solutions.
"You're never done growing," she said.
2. Create conditions for creativity
When Gelardi feels stuck, she uses tactics like word association, movement and spending time with colleagues who inspire her. She holds brainstorming sessions in her office, which she calls the Peach Pit for its peach-coloured walls.
Laughter, especially, can "unlock brilliance", she said.
"Know what works for you," she added. "Embrace the uncomfortable."
3. Friction creates sparks
Gelardi recalled a time when she was frustrated with Refinery29's creative output, particularly with the images on the site. She tapped into that frustration to come up with a new solution: creating their own stock images and later, partnering with Getty Images on a new collection called "No Apologies" representing diverse women.
"Combat frustration with imagination, and reframe the problem to unlock the solution," she advised.
She also ran into opposition when she had the idea for 29Rooms, an installation consisting of 29 rooms showcasing art and technology. The executive team worried the project would be too costly and not be able to compete with art from galleries such as the Museum of Modern Art.
Refinery29 has now held two successful 29Rooms in New York and is planning a third.
"Courageous creativity is contagious," Gelardi said. "We made our dream world, now go make yours.