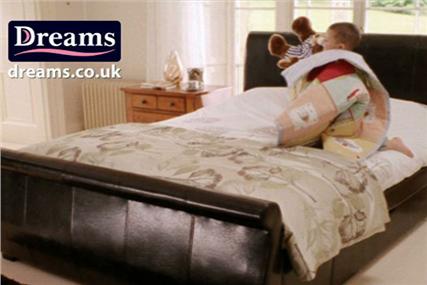 Starcom pitched against the incumbent, Robson Brown, which entereted administration earlier this week, and Brilliant Media.
The full service agency Robson Brown has worked with Dreams since 2000, during which time the retailer has significantly enhanced its media spend and increased its presence on TV, including the sponsorship of 'Celebrity Big Brother'.
Robson Brown and its sister agencies, Bath-based Attinger Jack and London-based R2 Communications, formerly Austin West Media Limited, appointed the administrator Zolfo Cooper on Monday (29 November).
A spokesman for Zolfo Cooper said the sale of Attinger Jack had been agreed today, preserving the jobs of the firm's staff of around 17 people, but could not confirm further details. R2 Communications and Robson Brown are still trading while a buyer is sought.
Robson Brown is one of the biggest agencies in the North East and has around 80 staff. It has got into difficulties less than a year after its founders sold the agency to Los Angeles ad firm Round 2 in March.
A spokesman for Zolfo Cooper was keen to stress that the administrator was examining all possible options for the firms and that no redundancies had been made.
Kevin Coates, director, Zolfo Cooper, said: "The group has suffered from recent cash flow pressures, which, combined with recent poor trading performance and the economic climate, has led to the need for today's appointments."
Dreams is also reviewing its creative account, also held by Robson Brown, but has yet to appoint an agency.
The ad pitch was understood to be motivated by a desire to highlight Dreams' expertise as a specialist bed retailer, against the rise of consumers buying beds from multi-purpose retailers such as Argos, rather than being indicative of problems at Robson Brown.
Stewart Easterbrook, the chief executive of Starcom Mediavest UK said: "Dreams is a rapidly growing business with a clear goal. We look forward to supporting them develop the Dreams brand as they take their next steps forward."
Dreams is the nation's biggest bed retailer with over 260 stores, having opened 44 new stores in 2010.
According to Nielsen, Dreams spent £35.4m on media in the year to the end of September.