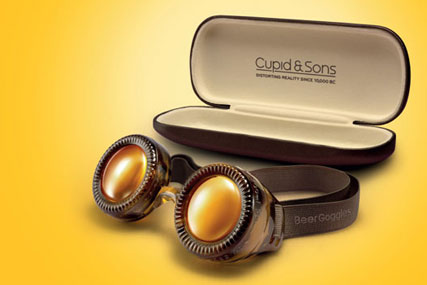 The alcohol-awareness charity has launched a "Why Let the Good Times Go Bad?" Facebook page and a "Good Times, Great Mates" application created by Enable Interactive.

It forms part of a five-year £100m ad campaign created by Abbott Mead Vickers BBDO, aimed at persuading young people to drink responsibly.

The application allows users to assign drinking personas to their friends, based on their personalities after they have had a few drinks. These personas include "Flirt", "Loose Cannon" and "Wingman", which the friend is then alerted to on Facebook along with tips on how to regulate their drinking.

The application is supported by Budweiser, Stella Artois and Beck, which run it through custom tabs on their Facebook pages.

A version of the application has also been created specifically for the National Union of Students (NUS), which is working in partnership with Drinkaware to address the drinking culture among students.

The digital campaign also includes banner advertising and a campaign section on the Drinkaware.co.uk website.
The campaign aims to target 18- to 24-year-olds.
Chris Sorek, chief executive of Drinkaware, said: "We know that most young adults are going to drink, but the fact that so many get into situations they later regret means we should nudge, not nanny them, to change their behaviour and avoid getting into similar, repeat situations."
"Why Let Good Times Go Bad?" is a five-year £100m campaign to challenge the social acceptability of drunkenness among young UK adults. It launched in 2009.