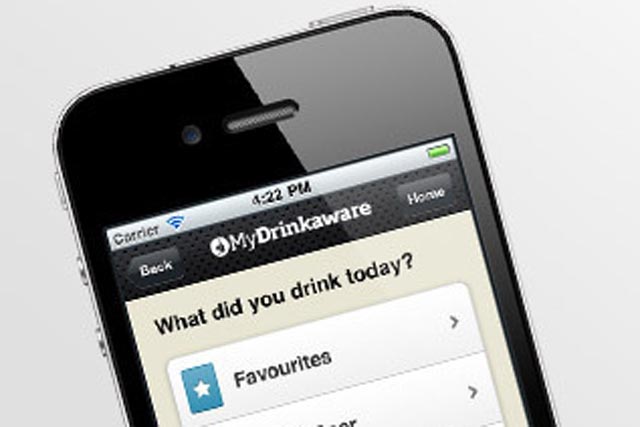 Developed by start-up Digby Digital, the MyDrinkaware app allows drinkers to keep track of their alcohol, and calorific, consumption, as well as how much they spend on their habit.
Users create an alcohol diary, which can then be compared with recommended consumption levels.
Ben Butler, head of digital at Drinkaware, said the app was the charity's "core digital proposition".
Drinkaware is funded by donations from the drinks industry, and has pushed heavily into digital and social media for campaigns.
OgilvyOne won the integrated digital campaign brief in February. The second phase of its five-year, £100m outdoor campaign launched in September last year. Drinkaware also launched a Facebook campaign in September.
The charity has also expressed concern about how alcohol use is portrayed in popular soaps, after monitoring storylines over a six-week period in the run-up to Christmas.