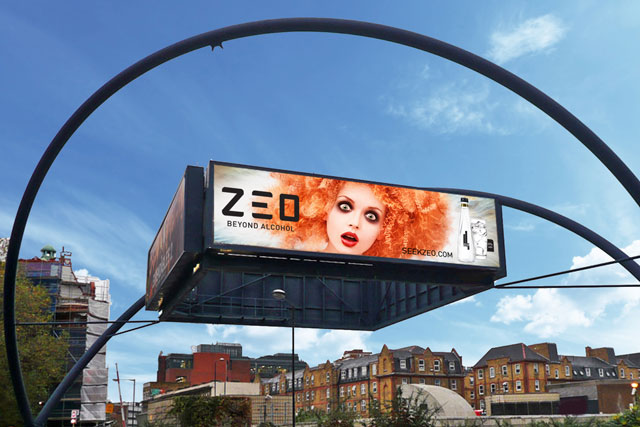 The creative by Cubo which was art directed by Trevor Chambers, features a re-mastered David LaChapelle 'Milk Maidens' image that was originally shot for French Vogue in 1996.
The billboard campaign will be seen in Mayfair and Soho before going wider in October in a media plan handled by Manning Gottlieb OMD.
David Smith, commercial director of Zeo, said: "I believe this campaign will really help propel Zeo into the London spotlight. Our aim is for Zeo to be stocked in 400 premium London outlets by Christmas 2012, but this campaign is just the beginning of our ambitions."
Zeo is made of natural extracts and essence such as trees, herbs and berries and claims to have a "similarly refined taste profile" to "distilled" drinks, but without any alcohol.
The 0% ABV (alcohol by volume) drink is currently being stocked in various upscale venues such as Mahiki, Rose Club, The Sanderson, McQueen and The London Cocktail Club.
Chris Walmsley, head of planning at Cubo, said: "Zeo is unlike any other drink on the market, so it was essential that the campaign reflected the brand's originality and its ethos of 'wonderfully unusual'. The reaction from the bar trade has been overwhelmingly positive, so we're looking forward to creating some consumer buzz around the brand."
In addition, Zeo is planning to have a brand presence at events including London Fashion Week and Frieze Art Fair.