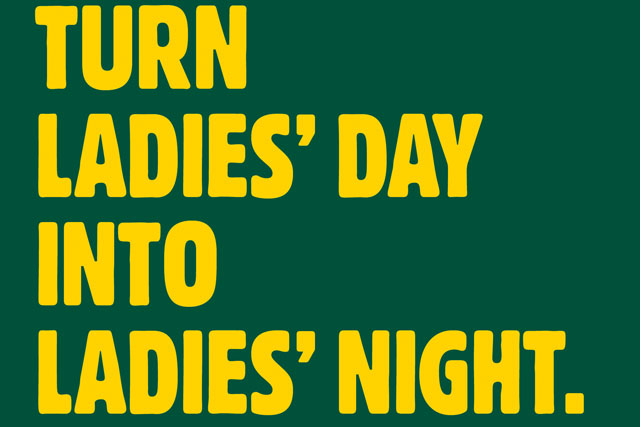 Alcohol regulator Portman Group, which has helped draw up the new code, claimed it carried "clear sanctions" – both through the negative publicity drinks brands risk by breaching the code and the financial cost of having to renegotiate a sponsorship agreement or having to withdraw it completely.
The introduction of the code is designed to fend off calls by campaigners such as Alcohol Concern who would like to see a complete ban on alcohol sports sponsorship.
It is the first UK-wide alcohol sponsorship code and introduces a new and binding commitment for all drinks companies to promote responsible drinking through their sponsorship agreements.
Leading sports, arts and venues organisations have endorsed the code including AEG, British Horseracing, England and Wales Cricket Board, Football Association, Premier League and all the UK rugby bodies.
Portman Group signatories including AB InBev, Pernod Ricard and Diageo are among those who have committed to promoting responsible drinking through their brand sponsorships.
AB InBev's Stella Artois, which this morning announced its sponsorship of The Open Championship, will use an online tool to ensure that bar staff working at the golf major are trained in responsible service.
Diageo plans to educate rugby players about the short and long term effects of excessive drinking through its 'DRINKiQ programme, while Pernod Ricard's Jacob's Creek sponsorship of Wimbledon will feature responsible drinking messages on promotional materials.
Henry Ashworth, chief executive of Portman Group, said: "This is another important gear change in partnership working to promote responsible drinking. Alcohol companies will have a binding commitment to promote responsible drinking – this represents an intelligent evolution of a highly respected Code and shows that we are constantly raising the bar when it comes to responsible alcohol marketing."
Public health minister, Jane Ellison MP, said the code would "help to make sure that alcohol is not promoted to anyone aged under eighteen".
"I am pleased to see strong support for the new Alcohol Sponsorship Code from industry, sport and music bodies," Ellison added.