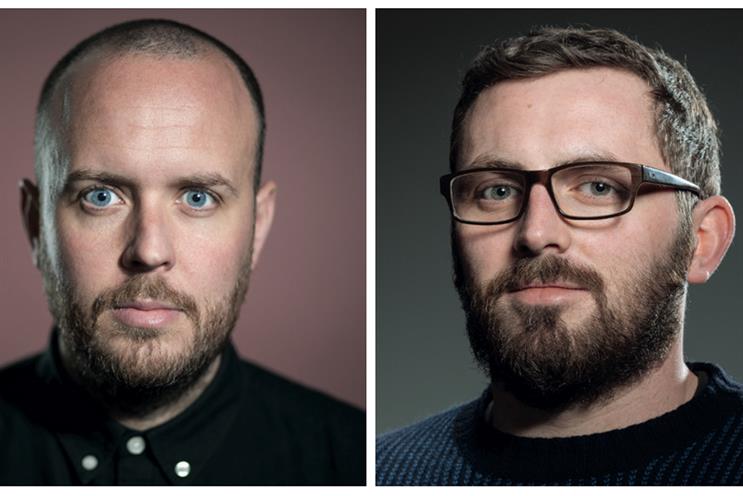 Rick Dodds, an art director, and Steve Howell, a copywriter, moved from the US to help Droga5's revamped London office six months ago. They will work under David Kolbusz, the chief creative officer.
The agency's previous executive creative director was Nik Studzinski, who helped set up the office but left for Karmarama in May 2015.
Dodds and Howell have worked together in the UK before. The pair worked together at Saatchi & Saatchi London, where they were responsible for T-Mobile's "dance" and "sing along", as well as work for Guinness and Visa.
The pair moved to Droga5's New York office in 2012.
Dodds and Howell teamed up on Droga5 London's recent print campaign for Hobbs, called "make an understatement". They created ads for brands including NRG, Chobani and Under Armour in New York.
Droga5 opened its London office in 2013 (then called Droga5 Europe) but, after a slow start, the founders left in 2014 and 2015.
The agency has since rebooted under Bill Scott and Kolbusz, who last year joined from Grey and Wieden & Kennedy New York respectively.
Kolbusz said of Dodds and Howell: "They are modern-day leaders – the perfect mix of suit, planner and creative – and their talent is enormous."