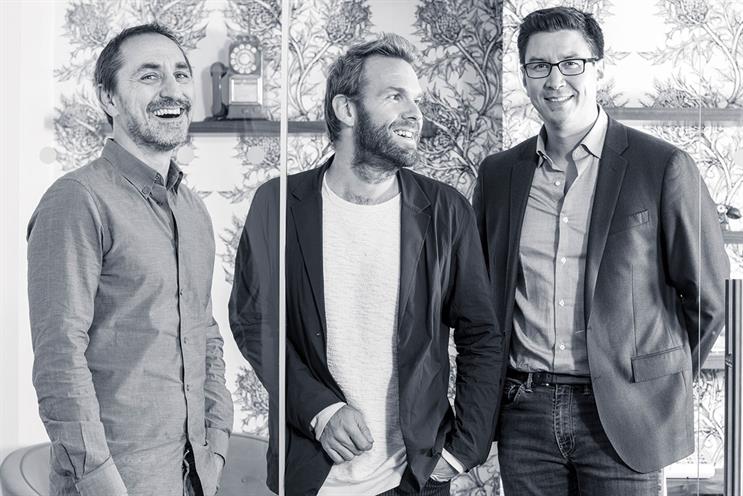 Droga5 has hired David Kolbusz from Wieden & Kennedy New York to be its chief creative officer in London.
Kolbusz, who has been W&K New York's executive creative director since May 2014, will relocate from the US and join Droga5's London office in November. He will report to the agency's founder, David Droga.
Kolbusz replaces Nik Studzinski, who helped set up Droga5's London office in 2013 but left to join Karmarama as the chief creative officer in May.
The hire completes Droga5's revamped leadership team in London. Bill Scott, Grey's UK group managing director, was recruited in July as its chief executive. Scott replaced Kevin Dundas, who was hired to launch the agency but left in October 2014 amid comments from Droga that the office needed to "operate in a different way".
Kolbusz, who was the deputy executive creative director at Bartle Bogle Hegarty London before joining W&K, said: "London is my spiritual home. The opportunity to head back and work with Bill to build up the Droga5 brand in the UK market proved impossible to pass up.
"David, Sarah [Thompson, Droga5's global chief executive] and everyone I've met from the agency family so far all have big brains and even bigger hearts. I'm excited for the future and to see what we can do together."
Kolbusz, a Canadian who started his career at J Walter Thompson, moved to London in 2003 for a role at Mother. He left in 2007 to join Goodby Silverstein & Partners in the US before returning to the UK three years later to work for BBH.
Droga said: "David has proven himself over and over to be truly one of the world's best creative leaders. In fact, I have been trying to find a way to work with David for years – and now, with both David and Bill, I couldn't be more excited about our future in London and beyond."