Droga5 London "Yard sale" (in-house)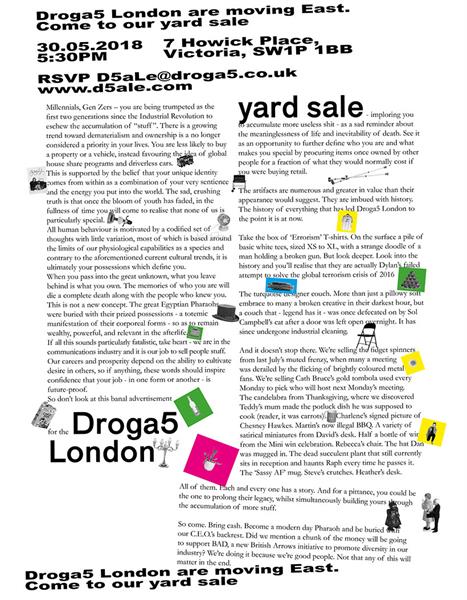 Droga5 London is having a yard sale on 30 May as it moves offices from Victoria to the hipster haven of east London.
Everything must go: from the solar-powered hula doll to stockpiles of Rustlers microwaveable burgers and a turquoise couch once defecated on by Sol Campbell's cat. This ad promoting the sale, written by David Kolbusz and Dan Morris, is copywriting gold. A percentage of proceeds from the event will be donated to BAD, an initiative which connects the ad industry with young BAME talent.