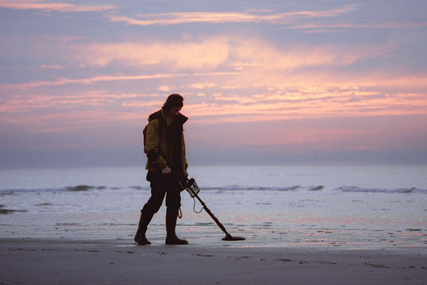 During the 13 weeks to 29 May this year, Argos also recorded a 5.2% loss in revenues.
The company said that consumers had been reluctant to spend at previous levels due to economic uncertainty.

The retailer's sales in both the video gaming market and television sales accounted for approximately two-thirds of the total decline in sales.
The results come in the face of increased competition from supermarkets chains such as Tesco and Sainsbury's as they move further into the electronic goods market.

Argos said that growth from the internet remained strong, led by its Check & Reserve service. The internet represented 32% of Argos' sales, up from 28% a year earlier.
The Argos application for Apple's iPhone and Touch devices launched late last month and achieved 250,000 downloads in the first week.

Matt Siner, senior retail analyst at Verdict Research, said: "With a significant proportion of its shoppers using Asda and Tesco for food shopping, the roll-out of Argos-style, non-food kiosks by these two retailers is beginning to impact on Argos' sales.

"In addition, Sainsbury's is now selling more non-food in stores and through its website.

"One major sign that Argos is losing out to its rivals is that, with the World Cup about to start, its TV sales were down on last year. Argos has failed to excite customers in an environment where the grocers and big electrical specialists have been offering attractive and innovative promotions."

Terry Duddy, chief executive Argos' parent company Home Retail Group, said: "Economic conditions remain both challenging and uncertain, with this quarter proving difficult in terms of consumers' willingness to spend.

"The comparable period last year also contained some strong sales growth and share gains in certain product categories, particularly in consumer electronics at Argos.

"We continue to drive cash gross margin, further cost efficiencies and our increased investment plans. At this early stage of the financial year, we are targeting to achieve a similar level of profitability to last year."

Earlier this month Argos created some FIFA World Cup ambush activity, by allowing consumers to create personalised invites to house parties around tournament matches.

The activity, created by Meteorite, enables users to create personalised invites online around a specific game, through email and Facebook. It will be supported with online activity and targeted emails to Argos customers.