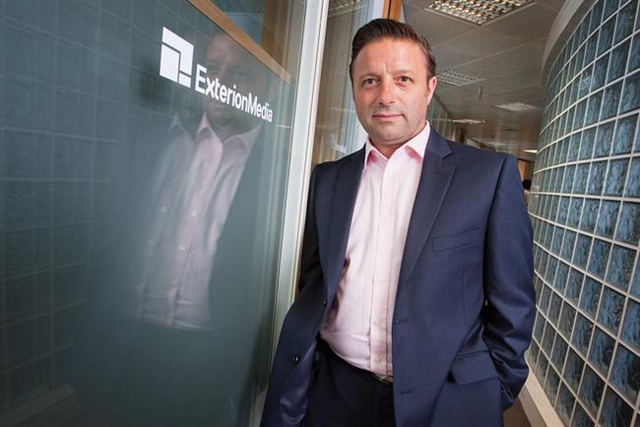 Although the increasing volumes of data being amassed by both brands and media owners can at times be overwhelming.
According to research by EY and Forbes Insights, just 37 per cent of chief marketing officers feel they have the capability to use analytics to tailor their communications to consumers.
We have found the benefits of mining this data intelligently invaluable. It enables us to facilitate campaigns that engage people and transform ordinary journeys into extraordinary experiences.
As data becomes more and more integral to a brand's strategy, there has been much debate in the industry as to how best to harness the power of data, as well as how to process and manage it.
In a recent interview, Professor Brian Cox spoke about parallels in the way that science uses datasets and the way that advertisers can. Once you have set the right framework, he says, the creative process and success of the campaign could always be improved by using data.
Although some in the industry complain about too much data becoming a burden that saps time and resource, Cox said: "I don't see how a dataset can be a negative. It's just knowledge, and the more knowledge you have the better it is."
Providing knowledge about consumer behaviour to advertisers is vital if they are to create relevant campaigns that surprise and excite. And in an ever-more competitive marketplace, advertisers need to produce targeted campaigns to enhance effectiveness and demonstrate a greater return on investment.
We recently partnered with Telefónica to boost the consumer insights we can offer to our advertisers. By collecting anonymous data from across its mobile network of 24 million O2 devices, and analysing trends within that data, we can understand more about audience movements and behaviour.
Using data, we are now able to identify, for example, not just the most popular exit stations for specific demographics on the London Underground – Bank station for finance workers, for example – but their entry stations as well, allowing advertisers to target specific commuter groups right the way along their journey.
At 94 per cent, London has the highest penetration of smartphones in the UK, according to Exterion Media's online urban community work.shop.play. The proliferation of smartphone devices has allowed brands unparalleled access to consumers on the move.
This year, the UK will become the first country in the world where half of all advertising spend goes on digital media, according to eMarketer, and it's the rapid adoption of mobile advertising that is driving this rapid pace of change.
We, as media owners, need to create the right platforms to enable advertisers to capitalise on this. Exterion recently fitted out 500 London buses with beacon technology in collaboration with mobile proximity marketing company Proxama, allowing advertisers to send targeted in-app offers and discounts to London commuters via their mobiles. In this way, brands can deliver contextualised messages at times when consumers are at their most receptive.
Similarly, Crosstown Doughnuts' recent campaign at Piccadilly Circus shows how brands can use real-time data to create timely content that really hits home.
The doughnut vendor's sales jumped 150 per cent when it used live point of sale (PoS) data from iPad PoS specialist Shopwave to serve real-time promotions to commuters.
Brands and media owners need to see data and the technology that channels it, not as a burden, but as an opportunity to really push the boundaries of what they can achieve, to create the best possible experience for consumers on the move.
Shaun Gregory is the chief executive of Exterion Media