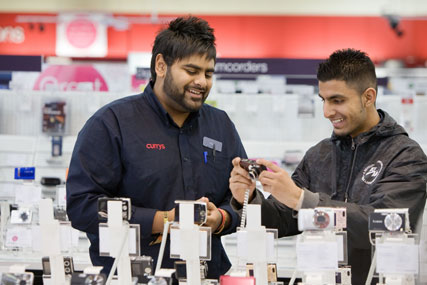 The retailer will accelerate the roll-out of its self-styled '2-in-1' store format, with 60 stores that allow customers to shop at both PC World and Currys under the same roof opening during 2010.
It has also identified 70 locations for its Megastore format, stating that 33 will be open by Christmas.
The announcement comes as the electrical giant reports a profit lift of 20% for the 24 weeks to 6 March.
It is providing an update on the group's transformation and renewal plan to investors and analysts at its West Thurrock megastore.
John Browett, chief executive at DSGi, said: "The renewal and transformation plan is making significant changes to the group and we have started to see the benefits of this work."
He added: "The new store formats are popular with customers, particularly the Megastores and the combined 2-in-1 stores.
"The next 12 months will be another busy period, as we roll out the improved proposition and introduce more services to more of our customers with an unbeatable combination of value, choice and service."
Since announcing a review of its operations in May 2008, DSGi has closed 152 stores across Europe.

The group has now focused on its core operations in the UK and Ireland, the Nordic countries, Italy, Greece, Spain, the Czech Republic, Slovakia and Turkey, as well as its pure-play internet operations of PIXmania across Europe, and Dixons.co.uk in the UK.
Last summer, DSGi promoted Niall O'Keefe to oversee all marketing for the group after the departure of Anna Burleigh, marketing director of Currys and Dixons.co.uk. O'Keefe was previously marketing director for PC World.
Best Buy, which will become a main rival to DSGi, is due to open it's first UK stores this spring and intends to create up to 8,000 jobs in the UK over a five-year period.
The US chain entered the UK market after purchasing a 50% stake in Carphone Warehouse.