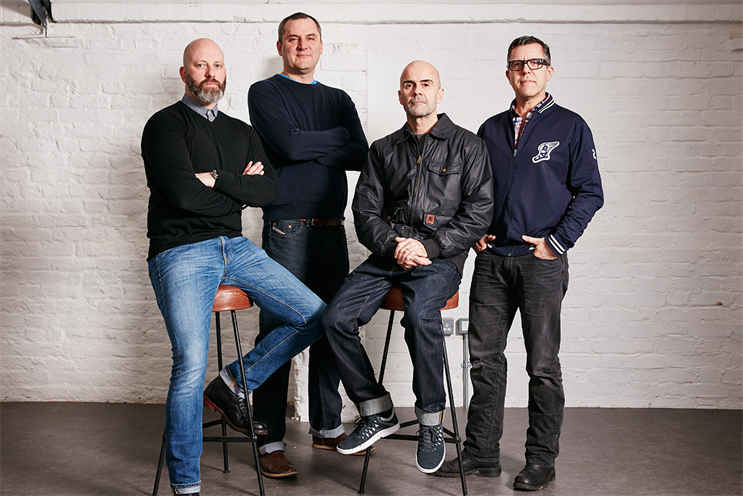 The pair said that they had had "fundamental disagreements over the direction of the agency" with Hughston.
Tanner said: "While plenty of agencies bang the drum for clients to be braver, there's an irony that they primarily turn to conventional paid-for advertising formats as the creative platform.
"Data with qualitative insight now fuels the ability for a modern agency to bring people more effortlessly through to purchase, engaging different audience segments at different stages of the customer journey. An in-house video production capability can enable this. Fire in the belly and the single-minded pursuit of the 30-second TV ad is no longer enough."
Speaking to Campaign, Hughston concurred that there were disgreements over the strategic and creative vision for the agency, adding that replacements would be sought in due course.
Hughston added: "Agency partners must be aligned behind a common creative and strategic goal. Ours is rattling categories. That comes from brilliantly-crafted ideas, which can live anywhere. And there's nothing to be ashamed of in loving conventionally paid-for advertising formats. Who doesn't love them?
"We wish Jo and Steve the very best of British for the future."
Duke was launched by Hughston at the tail end of 2015, with clients onboard including Rolls-Royce and Ticklr. Tanner and Mark Howard were named joint executive creative directors, with Hughston, Tanner and Howard equity partners. Howard is remaining at the agency.
Stokes joined in March the following year, also becoming a partner in the business.
Before founding Duke, Hughston had previously run Johnny Fearless, which closed after losing its largest client, Grafton GB.