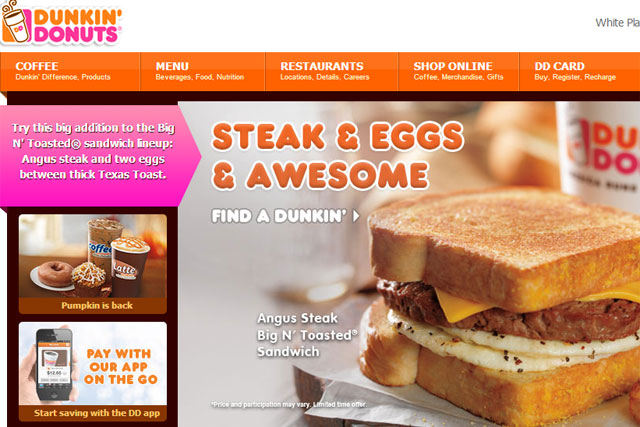 The coffee and donut chain, which quit the UK in the mid-90s, has signed a franchise agreement with The Court Group and DDMG to open 25 restaurants in East London, and 25 in North London.
Dunkin' Donuts is also in advanced discussions with additional franchise partners to develop a total of 150 restaurants across the UK in the next five years.
The new restaurants will offer a regional menu designed to cater for UK tastes, as well as serving a range of coffees, teas, frozen drinks, donuts, muffins, croissants and sandwiches.
Jim Johnstone, general manager UK of Dunkin' Brands, said the chain will continue to look for qualified, multi-unit franchisee candidates who have a strong financial background and a deep knowledge of the local market along with a "proven track record of success in the restaurant industry and a desire to develop a minimum of 25 Dunkin' Donuts restaurants in their market over the coming years".
Dunkin' Donuts has more than 10,500 restaurants across the 31 countries it operates within, with more than 100 in Europe already.