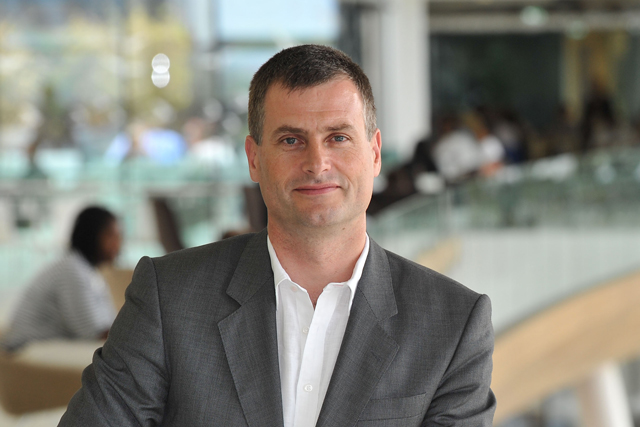 Dunne, the company's longest-serving CEO after joining in 2008, will step down from the company's board on 31 July and will leave the business altogether in September.
The change in leadership comes at an important time for the Telefonica-owned brand, which is reportedly considering an IPO following Three's failed takeover attempt which was blocked by the European Commission.
Dunne indicated last September he would leave if the Three deal was approved, but today confirmed his intention to leave nevertheless.
Last month O2 also shifted its marketing strategy by departing from its "Be more dog" position and launched a multi-million campaign for "More for you", created by VCCP.
Nina Bibby, O2's marketing director, described the new campaign as an "evolution" because of an evolving relationship between customers and their phones. Because the industry is changing so quickly, O2 feels the need to stay ahead, she added.
Evans joined O2 in January 2012 as CFO and is credited with allowing for O2 customers to benefit from flexible contracts and the running of the Giffgaff brand. He is also chairman of Tesco Mobile and a non-executive director at Hiscox.
Prior to joining O2, Evans has held senior leadership roles across the mobile industry, including CFO of global technology and UK CFO for Vodafone Group.
José María Álvarez-Pallete, executive chairman of Telefónica SA, said: "I am delighted to announce the appointment of Mark Evans as CEO of Telefónica UK. Mark's contribution as CFO has been instrumental in delivering revenue and profit growth over the last four years and I know the business will be in good hands with him as leader.
"I would also like to take this opportunity to thank Ronan for his outstanding leadership, dedication and achievements not only as O2's longest serving CEO but his support and contribution as a member of the group executive to Telefónica's transformation journey. He has led the O2 brand to achieve great things on behalf of its customers, employees and shareholders and built a team of talent to be proud of. I wish him all the best for the future."