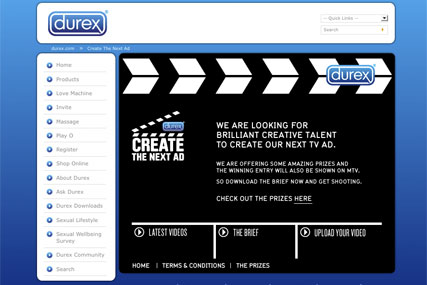 The brand is inviting people to enter its "Create the Next Ad" contest via www.durex.com and reflect the mood of "Generation Y", as well as highlighting the merits of practising safer sex.
The winner of the competition receives £2,000 and the spot will air on MTV. The deadline for submissions is 30 November and the names of the winners will be announced in December.
Durex continues to work with its incumbent agency, McCann Erickson Manchester. However, the owner of Durex, SSL International, was acquired by Reckitt Benckiser last month and the move is expected to lead to a review of the condom brand's agency relationships. However, this move has yet to be confirmed.
New ad rules will be introduced on 1 September allowing condoms to be advertised on TV before the watershed.