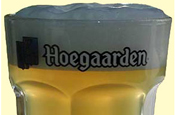 The appointment marks the end of the country-by-country advertising arrangements for the niche brand and the start of a more co-ordinated effort to promote it.

More than £10 million is expected to be put behind the initiative, which will focus on the US, Western Europe and a number of emerging markets.

The agency is currently working on a multimedia campaign that will break in the summer.

Amsterdam Worldwide was chosen in a final pitch against Leo Burnett and the New York-based DeVito/Verdi.

The assignment partially plugs the gap left when the agency lost the £40 million Heineken global creative account to The Red Brick Road in July 2006.

Ann Viaene, InBev's global director, multi-country brands and innovation, said: "Amsterdam Worldwide has demonstrated its international strategic capabilities and knowledge of this industry."

Brian Elliott, the Amsterdam Worldwide founder and chief executive, said: "Hoegaarden is a unique beer of the kind that many consumers are looking for but doesn't have a high awareness level."