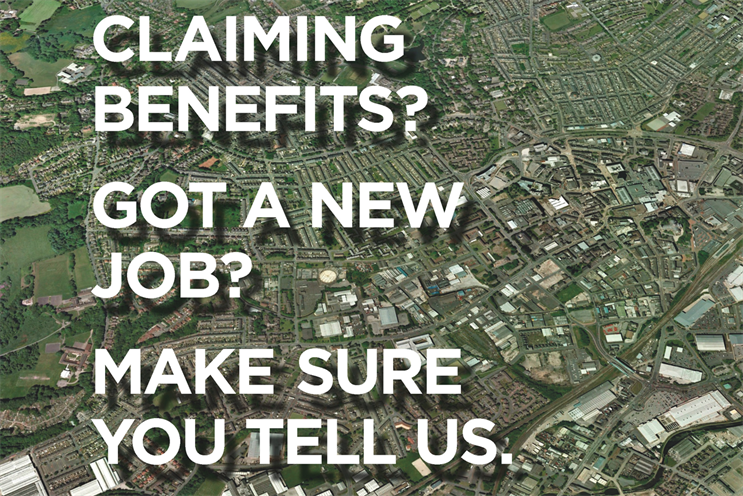 The department has contacted the ten agencies on the government's creative roster through the Crown Commercial Service.
Enter worked on the first phase of the activity after winning a pitch in June 2013. It created a campaign in January using posters, newspaper ads, Facebook ads and letters to urge people to report suspected benefit fraud or changes to their circumstances that could lead to them committing fraud.
The creative used satellite images of local areas, with the slogan: "Benefits. Are you doing the right thing?"
A DWP spokeswoman said: "We are in a pitch process to appoint a creative agency to work on the benefit fraud and error campaign and aim to appoint one in the summer."
Leo Burnett held the benefit fraud account from 2002 to 2006, followed by CheethamBell JWT.