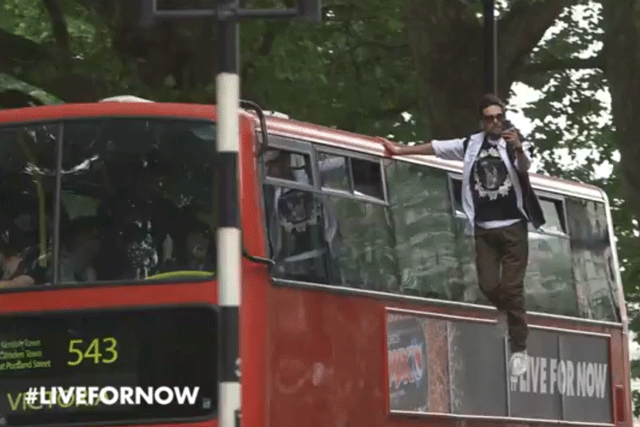 Bus Levitation approaches the kind of "water cooler moment" brands vie for.


8 / 10
Pepsi Max: Bus Levitation
Eye-catching stunts have a way of bringing people together. Just ask the bewildered Londoners who caught a glimpse of magician Dynamo levitating next to the 543 bus on Sunday.
Working with Pepsi Max and agency Arnold KLP, Dynamo asks us to "Take a moment, and look at things with a different perspective". He then takes his own advice and proceeds to float alongside an iconic double-decker.
Shared over 25,000 times and receiving a lot of press, 'Bus Levitation' taps into the word of mouth appeal of magic tricks. Whether you like the ad or not, viewers are left to argue over just how Dynamo pulled it off (our money at Unruly is on a fake arm).
The spot also makes clever use of technology. Dynamo brings his smartphone along to record his POV, while the camera focuses on the snap-happy crowd. Attaching the hashtag #LiveForNow was also a smart move.
While it may not be the most sophisticated illusion, "Bus Levitation" approaches the kind of "water cooler moment" brands vie for.