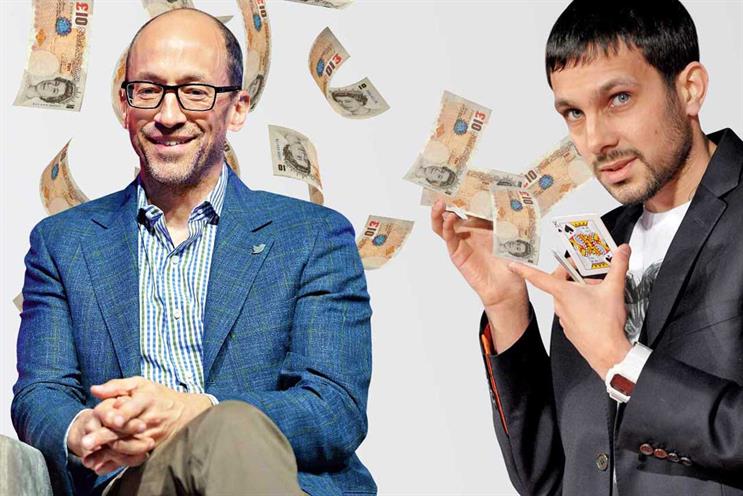 Further entertainment was laid on by the TV magician Dynamo, who managed the impossible and made MediaCom's Claudine Collins lose track of her money. Whether Dynamo helped conjure up additional ad revenue for Twitter is something that City analysts will keenly await to see.
Adland soap wars
Have you heard the one about John Major being the only man who ran away from the circus to become an accountant? Sadly, it's not true - older readers who remember Linda Davidson as the actress who played the wayward punk Mary Smith from EastEnders may be surprised to learn that she too left showbiz for adbiz. Davidson swapped her acting career for the far more thrilling world of strategic business planning and was last week seen on stage talking about mobile advertising and programmatic buying. Exciting stuff.
In contrast, we are delighted to report that the FCB Inferno receptionist Sair Khan has followed her dreams and jacked it all in for a job on Coronation Street. We wish her all the luck.
A new face for bravery
Bravery comes in many forms - or so we are told. And so it was that an unnamed creative at SapientNitro showed how "brave" he was when he was invited on to the stage during David Droga's talk on bravery at last week's Advertising Week Europe. The creative, who was in the audience, leapt on to the stage when Droga asked him to talk for a minute or so about his idea of bravery. He rambled on for so long that he was thanked as the "sponsor" along with Microsoft. Give that man a medal.