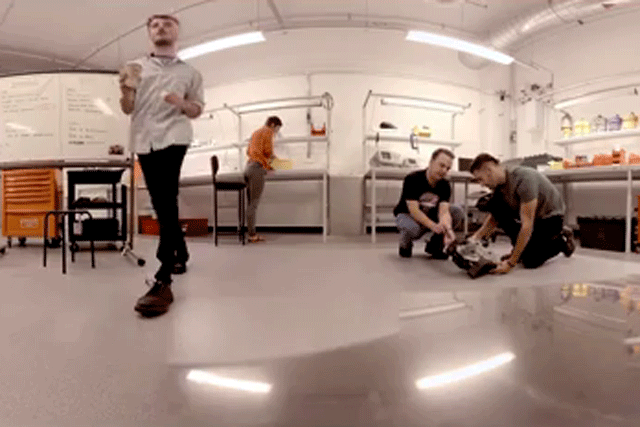 The video, entitled, "Dyson project N223: what new technology is ready for launch?" shows a panoramic view of a camera watching technicians at work. It cuts to a shot flickering between Dyson's logo and the date "4th September".
The only text accompanying the video is, "16 years. 200 engineers. £28m investment. The result? Tell us what you think it is. #DysonInvents."
The 25-second clip, which rolled out last week, has already been viewed over 350,000 times on YouTube.
Although the brand has not confirmed, many speculate that Dyson is on the verge of revealing its first robotic vacuum cleaner product, allowing it to take on brands such as Miele, Samsung and LG.
It follows the announcement earlier this year that Dyson invested £5m in a robotics lab at Imperial College, London.
In June, Dyson was voted alongside Amazon, Google and Apple as the most entrepreneurial of blue-chip companies by a panel of business experts.
The 'Super Entrepreneurs' report from the Marketing Agencies Association placed the four companies in the double-A category, ahead of brands such as Facebook, Samsung and Twitter.