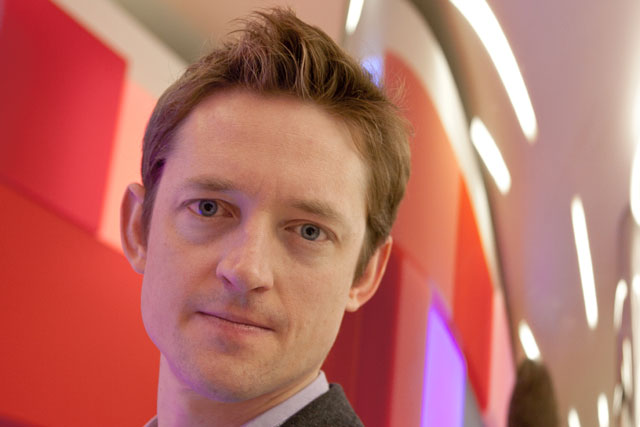 Few people achieve immortality and, for most of us carving out a living in Adland, it's a pretty unlikely prospect.
One route to ensuring your name sticks around for a bit is to invent a useful law. Imagine turning your name into a meme so that every time the law is used, or taught to the next generation, you get a mention.
Boyle nailed it in 1662 by working out the relationship between the pressure of a gas and its volume. Doppler came up with a corker in the 1800s – guaranteeing himself a shout-out whenever a fire-engine races past with its siren on. And Euclid attached himself to a prime number theorem that's meant he's still getting a name check 23 centuries later.
Having people look me up on Wikipedia in 4313 rather appeals to me, so I've been having a bit of a think. The scientific stuff looks a bit tricky but I've instead latched onto a law for deciding whether or not to spend money on an idea.
It's particularly useful for marketing directors and brand managers judging those ideas that agencies often tag onto the end of a presentation. You know the kind of thing - a stunt with lots of actors running around at a train station or a social media drive to get people to upload their favourite pair of slippers to Facebook.
It's particularly useful for marketing directors and brand managers judging those ideas that agencies often tag onto the end of a presentation.
How, if you are the budget holder for the brand, do you judge such ideas? The problem in my experience is two-fold.
First, it's rare that any basic, sobering CPT (cost per thousand) analysis is applied to such ideas. Rather like homeopathy escaping the stringency of proper scientific evaluation, these ideas seem to fall outside the metrics we normally put in place.
Second, even when CPT is used, we lack a good, widely accepted yardstick to get an instinctive feel for whether a disparity in CPT is justified by the relative merits of a smaller, experiential initiative versus a bigger, traditional one.
Well here to help in 2014 is Edwards' Law, which allows you to compare any idea presented against the return on running a single 30-second spot in the middle of Downton Abbey.
Introducing Downton Abbey allows us to work from some nice, known variables. The cost of a 30 second spot in Downton Abbey is around £100,000 with approximately 10m viewers seeing the message. The cost of the train station stunt is £30k and 50,000 people will be passing through the station. How does the value of the stunt compare to the spot in Downton Abbey?
Well the Downton CPT is just £10 but the stunt CPT is an eye watering £600, so sixty times higher. So to spend the money on the stunt you'll need to be sure that every engagement you get on the station is at least sixty times more valuable than a viewer seeing your message with their feet up on a Sunday night.
Unless everyone passing through the station is handing over their annual salary and committing to buy your product, it's hard to imagine that this will be the case. So it's a no to the stunt according to Edwards' Law.
In simple terms then, Edwards' Law states that to invest in any idea, you must first be sure that:
STUNT CPT / E < £10
Where E is how many times more valuable you judge the engagement to be versus a spot in Downton Abbey.
It's sobering to run ideas and costs through this equation. Try it for yourself with some recent projects. The numbers reached with the Downton Abbey spot are so enormous that it makes those awards entry claims such as 'we added 3,000 Facebook fans' or '8,000 people entered the competition' look laughably small.
So there you have it. Edwards' Law. Feel free to use it regularly and be sure to teach it to your children so I can end up on Wikpedia in 23 centuries time.