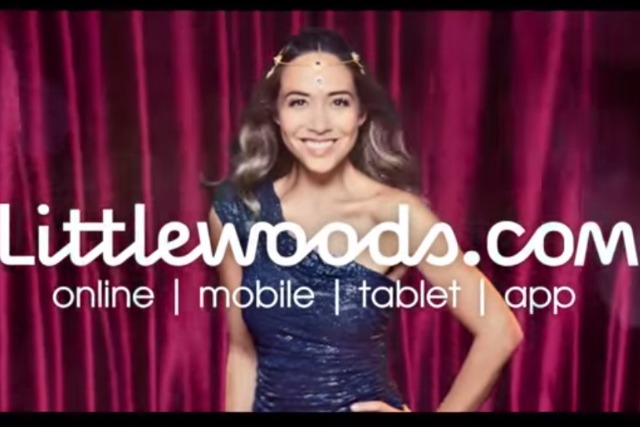 A couple of years ago Littlewoods found itself in hot water over its ad which 'revealed' that Santa doesn't exist. Fast-forward to the present time and once again the retailer has a festive headache to deal with after its brand ambassador Myleene Klass decided to step into the political arena.
On Monday night on ITV1's The Agenda, the face of the brand attacked Labour leader Ed Miliband's proposed mansion tax on homes worth more than £2million. "Have you seen what that amount of money can get you [in London]? Often it's like a garage," Klass said. An online petition [https://www.change.org/p/littlewoods-drop-myleene-klass-as-the-face-of-littlewoods] calling for Littlewoods to drop Klass comes as no surprise.
Her 'deeply insensitive' and 'ignorant' comments, the petition argues, are unacceptable 'in such appalling economic times'. With more than 2,800 supporters, it's not something the senior management of the catalogue group can brush aside.
More crucially, in the age of heightened brand conversations, the Klass/ Littlewoods petition is about consumers expecting to be listened to. This petition is the consumers' voice telling the brand that Klass' judgment is unacceptable and at odds with how they want to perceive the retailer.
Usually an insight of this kind follows an expensive research. Thanks to the online petition, this is totally free.
In the context of marketing, petitions are usually seen in a negative light - the result of an ill-thought through campaign or a glaring oversight, with terrifying consequences for all involved. Technology has made this possibility more real. ITV recently dropped 'Dapper Laughs' following an e-petition with over 68,000 supporters. Our consumers have the ability to change the world with a few clicks and are not afraid to do so.
Marketers are aware of this and rightly apprehensive. After all, the sheer quantity of online consumer engagement and content generation can be overwhelming. But what about the opportunities online petitions offer?
For instance, in the case of Littlewoods, such strong public opinion could certainly help define their brand purpose; there is no surer way of working out what you should stand for, than lots of consumers coming together to actually tell you. Littlewoods' could think radically and use this to its advantage.
It wouldn't be unfeasible to dump Klass and donate her fee to a charity that helps homeless families. Such a gesture would fit with brand claims of always going the extra mile, with plenty of free media and a good chance of boosting brand awareness and equity scores.
Petitions show that your consumers want to be involved. They are talking to you. Are you listening?