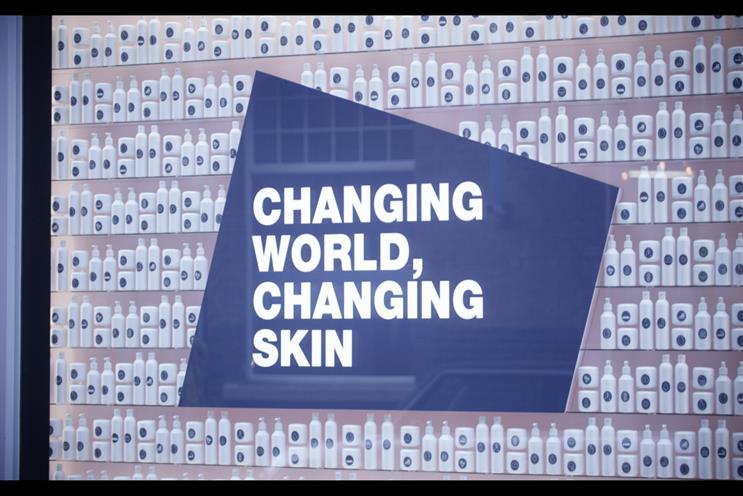 Skincare brand E45 is offering free one-to-one dermatologist consultations and expert advice on how to understand and care for your skin.
"The Straight Up Skincare Project" aims to help people get their skin ready for daily challenges, after a survey carried out by the company found that people lacked knowledge of the common "triggers" for skin conditions.
The activation takes place in a space designed to bring to life the myriads of factors affecting skin, from allergies to stress to changes in temperature. An exterior window display, created using 290 generic products, aims to show the number of external factors affecting skin and the confusing array of products and advice available for those suffering from various skin conditions. The interiors of the clinic are contemporary and uncomplicated, in line with E45's latest brand direction, as developed by Havas.
Inside, there are two private consultation rooms for one-to-one appointments with dermatologists, while skin experts are also on hand to answer any skincare concerns on a drop-in basis. Eczema nurses from the National Eczema Society are also hosting demonstrations on how to effectively self-manage the condition and correctly apply the right products.
The clinic opened in Covent Garden on 25 October and runs until 27 October. It was devised in collaboration with Proud Robinson & Partners.