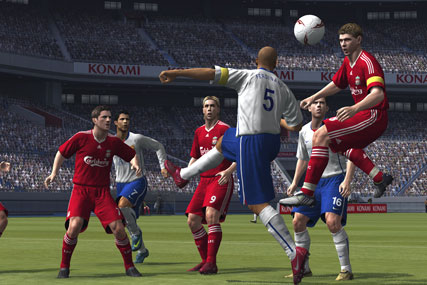 The account is currently held by Wieden & Kennedy Amsterdam and the agency is repitching for the business in conjunction with AKQA ahead of Fifa 12's launch in autumn 2011.
At least three other agencies, including London-based shops, are expected to take part in the process.
Two months ago, W&K Amsterdam launched a campaign to raise awareness of Fifa 11 using Manchester United's Wayne Rooney, Real Madrid's Karim Benzema and Juventus' Giorgio Chiellini. The TV ad depicted the players involved in a football match shown on a giant screen.
The agency's previous work for the Fifa series included a viral promoting the Fifa 10 game featuring some of the world's best footballers undertaking a "Blindfolded Keepie Uppie Challenge".
News of the pitch follows EA's recent announcement that the Fifa franchise has sold 100 million units in its 18-year existence. This target was reached after Fifa 11 sold 2.6 million copies in its first five days, making it the fastest-selling sports video game ever.
EA's other major global sports title, Tiger Woods PGA Tour 11, was also supported by a campaign ahead of its launch in June. Woods and other golfers, including Ian Poulter, featured in the activity.