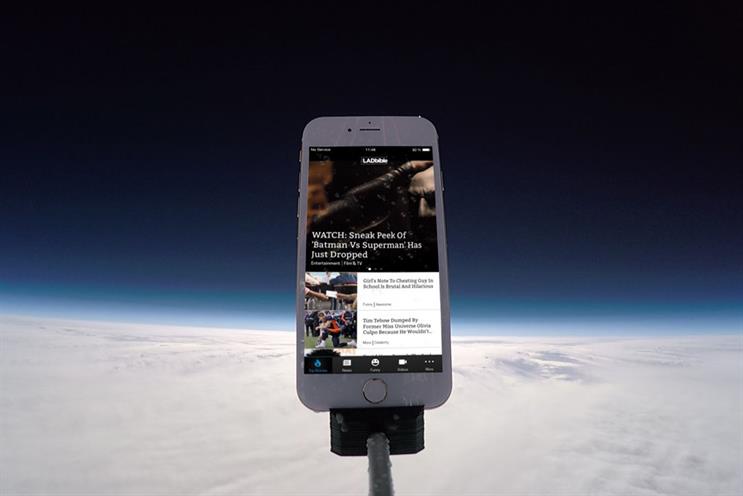 In a deal brokered by Arena Media, EA Sports is also putting forward some prizes for a competition around the FIFA 16 football game in the run up to Christmas.
TheLADvent Calendar is designed as some festive fun for readers who can enter the competition every day from 10 December until Christmas Day.
Prizes include tickets for the Manchester football derby, signed Harry Kane and Sergio Aguero shirts, and tickets to the Barcelona vs Atletico Madrid game.
The Lad Bible's app which launched yesterday was the top app in Apple's app store today, as well as the top news app. A version for Android will be available later this month.
The app features The Lad Bible's well-known news, entertainment and humorous content.
The publisher launched the app into space to celebrate the launch. It worked with Sentintospace to send it into space through a helium balloon with a parachute attached to it.