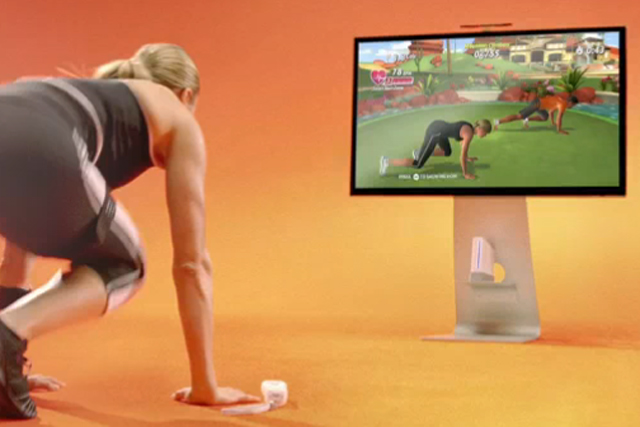 The website takeover coincides with the release of the new version of the home interactive fitness game EA Sports Active 2 which has over 70 exercises and fitness activities.
The EA Sports Active 2 promotion, which was planned and bought by WPP media agency MediaCom, will appear on every page of Virginmedia.com and will include advertising on leaderboards, MPUs and margins.
Caroline Simpson, senior planner at MediaCom, said: "Hijacking the site with the highly impactful creative allows us to push the EA Sports Active 2 brand and create stand out to a highly relevant Virgin audience.
"There are not many similar opportunities like this one in the market and it is the perfect solution for this launch as it builds frequency for a large audience in a short period of time."
The hijack was brokered between Simpson and Luke Phebey, digital sales manager at Virgin Media's sales house Ids. At the end of the year the highly rated Ids will close, following the departure of the UKTV and Virgin Media Television contracts.
In August Virgin Media indicated it was planning to retain a digital sales force in-house but it has yet to confirm what form this will take or whether any of the Ids staff will be employed in it.
EA Games is also currently running a takeover for Microsoft's newly expanded MSN Games portal to promote the new Need for Speed Hot Pursuit game in addition to activity on MSN's car, tech and gadget, and Him channels.