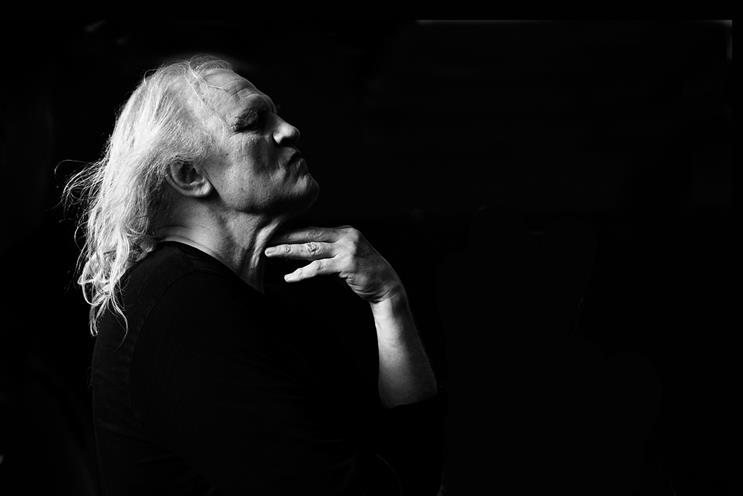 Pytka also argued that the 80s were the last great age of creativity, as there were stronger independent agencies. So we asked the leaders of an independent and a network shop who have experience on the other side of the fence whether it is easier to be creative without shareholders breathing down your neck.
Damon Collins, founder, Joint
Being creative in any agency isn't easy. However, harking back to "the good old days", as Joe Pytka has, is missing a monumental point: everything has changed.

It has been years since ad agencies were the arbiters of every move a brand should make. And, as Cannes so clearly demonstrates, non-network, non-holding-company-owned agencies have for a long while been the exception rather than the rule.

It's absolutely possible to be creative at agencies that are no longer independent. But it's not easy.

The primary imperative for agencies within holding companies is achieving growth while maintaining margins.

When you have no choice but to grow, you have less choice as to the clients you work with. And when you're forced to work with clients who don't share your creative ambition, "being creative" is all the more challenging.


Also, without the luxury of being able to lower your profit margin, it's harder to find the money to be able to invest in people who can bring the fresh skills and expertise so vital to any creative business.

While Pytka's reference to holding companies being some sort of slave-masters might be a touch hysterical, the language is pertinent.

To me, the big difference between independent companies and ones within networks is "freedom".

Independent companies have the freedom to build their business in whichever way they choose. To use the profit they make to invest ahead of revenue in things that can help them develop their creative offering in a multitude of new ways. To collaborate with the best partner businesses in the world, not just the best ones in their particular network. And to work with clients who share their ambitions. And not work with clients who don't.

That freedom can certainly help businesses be creative.

But the truth is that it doesn't matter what agency you're at, whether you end up being creative is about making a choice. Do things the easy way or the hard way.

There are plenty of agencies that choose easy. For the rest of us, there's hard.


Mark Roalfe, chairman, Rainey Kelly Campbell Roalfe/Y&R

I've sat on both sides of the fence on this one. Rainey Kelly Campbell Roalfe was a proud independent agency for the first eight years of its life. Then, as Joe Pytka would have it, we joined the dark side and became part of WPP (the most-awarded holding company for the past four years).
For all those 20 years, I don't think our creative ambition to produce the best and most effective work has ever changed. It's what I've gone to bed and woken up worrying about every day. So I'm not sure being independent or a network agency makes much difference.


I think Mr Pytka has it wrong on two fronts. First, I don't think the cream of present-day work is any less creative than that produced in the 80s. In fact, I think, in many ways, it is more creative as the definition of what advertising is is stretched every year and technology allows us to be even more inventive.

Second, I think Mr Pytka has a rather old-fashioned view of the agency landscape. A lot has changed since the 80s. In those days, the holding companies and the larger agencies were not known for valuing creativity and, therefore, the best work came from the independent agencies. And in those days, they very much set the Cannes agenda. However, it's 2014 and the world is a very different place. Much of the best work is now produced by the largest agencies. Many of the largest clients now value creativity like never before. Just look at how many clients now attend Cannes. As for the holding companies, they now see creativity as ever-more important. Especially as they have seen it can now affect share price. Also, in my case, Sir Martin Sorrell doesn't like to be second best at anything.

So, I'm sorry to disagree with Mr Pytka, as I think he's a genius. The struggle to do great creative work is a state of mind, not a state of ownership. I think creativity today is as strong as it has ever been. I do miss the 80s – but for the long lunches, the haircuts and the padded shoulders.