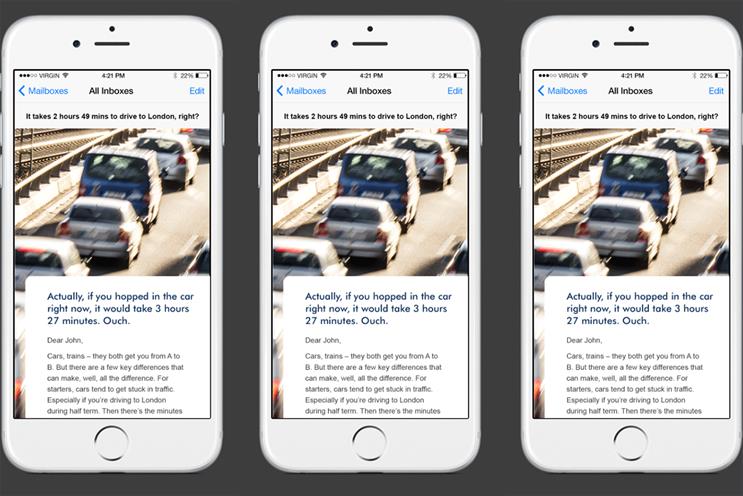 The 'Reasons to Take the Train' campaign has been created by Lida to provide customers with real-time and geo-targeted information about how long it takes to drive from their nearest station to St Pancras.
The email integrates a live traffic feed. The opening copy on the email reads, "Actually, if you hopped in the car right now, it would take [X]. Ouch." It then flags an appropriate train time to the viewer.
A buy button directs customers to the East Midlands Train website, where they can buy tickets.
Marc Turley, the head of commercial at East Midlands Trains, said: "We want to encourage individuals and families to make the most of the autumn half-term rather than spending hours behind the wheel.
"Our clever initiative encourages people to make tracks by encouraging them to travel by train."
The work was art directed by Josh Cadwallader. The copywriter was Mark Kelly at Lida.
Nicky Bullard, the executive creative director at Lida, said: "Many people simply don't realise that it's quicker to take the train.
"It's great to be able to use technology to give consumers a better perspective on how much time it could save them – a valuable commodity."
Lida won the East Midlands Trains' direct marketing account in 2008.