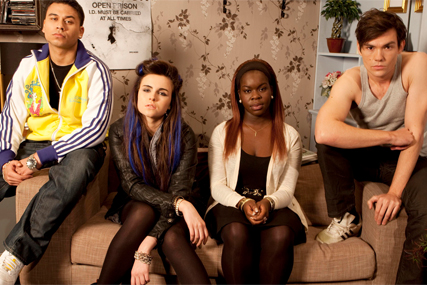 'EastEnders: E20' will be shown at www.bbc.co.uk/eastenders/e20 at 8.30pm directly after the half-hour soap finishes on BBC One. Walford's new young characters Fatboy, Leon Small, Mercy Olubunmi and Zsa Zsa Carter are aimed at a teen audience.
The first episode will focus on the past of the four newcomers, who arrive in Albert Square with nowhere to live and with no one else to turn to, and end up squatting together at 89b George Street.
However, most fans are likely to choose to catch the on-demand show another time in favour of watching the second instalment of 'Coronation Street' on ITV1 at 8.30pm, which focuses on the gritty storyline of Joe and Gail's wedding day.
The soap airs two half-hour episodes every Friday night at 7.30pm and 8.30pm.
Average ratings in 2009 for the earlier episode were 8.3 million viewers and a 39.6% audience share and for the later one they were 7.9 million viewers and a 34% audience share.
'EastEnders: E20' will run during January ahead of 'EastEnders' 25th birthday on 19 February.