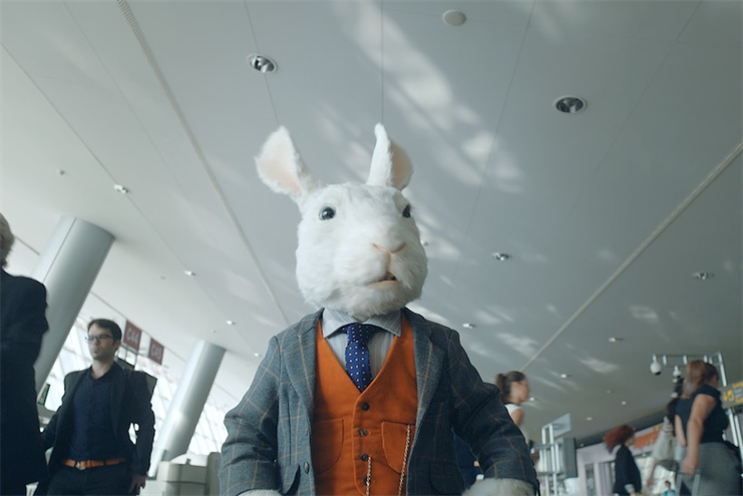 Passenger numbers during the three months to 31 December rose 4% to 15m. That included 'record' numbers of business passengers, which in turn helped boost easyJet's revenue per seat to £56.16.
The airline saw revenues grow £34m to £931m, and expects to trim its losses for the first half to between £10m and £30m. That compares with a £53m loss over the same period last year.
EasyJet has stepped up its efforts to target business travellers over the last two years, launching its first integrated campaign with VCCP last September.
The TV ad features the white rabbit from Lewis Carroll's Alice in Wonderland checking its pocket watch calmly, as other business passengers rush frantically to their gates. The voice of Hugh Laurie compares easyJet's flight punctuality favourably with other airlines.
McCall said: "We further strengthened our network in the quarter adding around 500,000 seats, the majority of which are from airports where easyJet has a number one or number two position.
"This combined with our new TV ads aimed at business travellers enabled easyJet to sell record numbers of seats to business travellers in the first quarter."
Read next