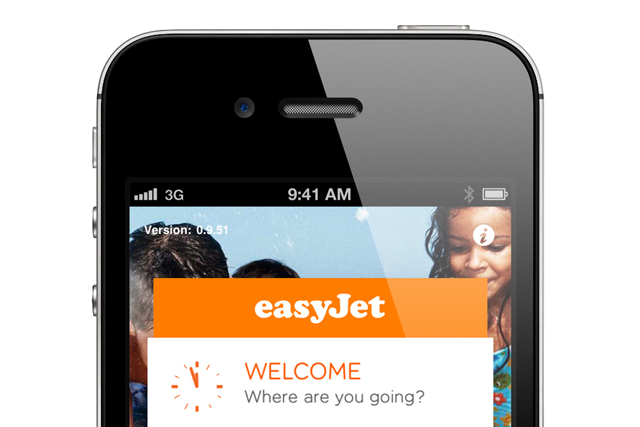 The app, called 'Speedy Booking', has been developed by agency VCCP and launches this week. It is free to download for the iPhone and Android smartphones, from the iTunes Store and Android Market respectively.
The app allows users to make bookings both for standard and flexi-fares, add luggage and speedy boarding, check flights and manage bookings.
Consumers will be able to book flights across 580 European routes through what easyJet claims is the 'fastest -airline app'.
Peter Duffy, marketing director of easyJet, said the app will also be 'invaluable' in times of disruption, referencing last winter's snow crisis, as it will give passengers access to 'all the information they need, as well as having the ability to change their flights in seconds'.