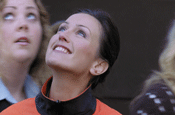 The news will come as a blow to Ogilvy Group, which was appointed to handle the £50 million pan-European account in May last year.
Publicis has previously handled work for the German market out of its Berlin office but this remit has now been extended to include activity in other markets.
The appointment of Publicis to the roster is expected to involve Publicis in London playing a key role on the business alongside its German sister agency.
Paul Simmons, the head of brand marketing, product and distribution at EasyJet, confirmed that Publicis will now work with EasyJet outside of Germany. He added: "Ogilvy will continue to be a roster agency, this is not a major change in strategy."
However, sources questioned whether there is a role for two networks working for a company of EasyJet's size. The swift appointment of Publicis is in marked contrast to the protracted review process that led to the selection of Ogilvy last year. EasyJet had held a pitch at the close of 2005 only to scrap it at the final stages to start again with a new brief.
Media planning and buying, which is handled by OMD, is unaffected.
Both Publicis and Ogilvy declined to comment.