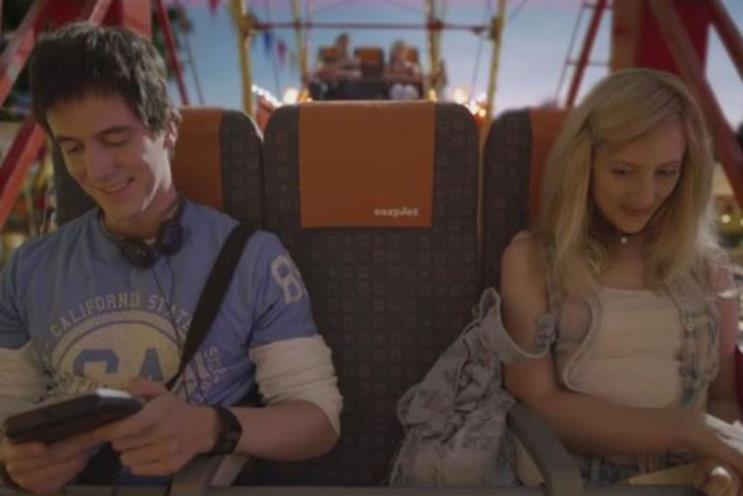 Affordable travel as an enabler to let people do things they want to do is as relevant now as it was 20 years ago
In our need to quantify, catalogue, remember and reminisce, it feels as though there is always a birthday to celebrate or a special day to congratulate. Indeed, Ebay and the FT.com are both apparently celebrating their 20th year this year. But few can really claim a stake in behaviour change and, according to Peter Duffy, group commercial director of customer, product and marketing at Easyjet, that's just what Easyjet are setting out to do in its birthday campaign.
According to Duffy, the brand started by asking customers whether there was any relevancy in celebrating. "We did research with customers to ask 'was it even relevant to talk about our birthday or do self congratulatory work?' What we found is that consumers really recognised the journey as a metaphor for their own travel journey."
"They realised that there was a time before when travel was expensive and it was hard to get to the places you can get to today. What it's done is changed the way we travel for anyone that uses Europe. You can now decide to drop into Nice or Budapest or Moscow, or even Leeds, Edinburgh or Manchester," he adds.
With a thumbs up from the customer, Easyjet is today launching a TV-led but multi channel brand campaign that aims to shine a light on people's own travel journeys. Central to the messaging is the fact that, despite such a journey over the 20 years, the company still offers some flights for its original £29.99 price.
The birthday falls on 10th November and the company will host special events in key locations on that day, with a TV ad and digital work by VCCP promoting its landmark age launching from today.
If ever there was an inclusive brand, it's us
The focal part of the social media activity will be asking customers to send in "iconic" images from their Easyjet travels over the years, which the company will print onto an Easyjet plane. It will also be running a curation-led content marketing effort by creating 'top 20' lists and guides for customers.
Duffy says that while he's calling the campaign TV-led, he is keen to reiterate that video content is consumed by customers on the platforms they prefer. "When I think TV, I mean video content and people will receive that on whatever device they choose. Of course we'll also [promote around] the Rugby World Cup and use digital to involve customers. If ever there was an inclusive brand, it's us."
But while Easyjet may have helped pioneer us towards a more mobile, travel-savvy nation or turned us into 'Generation Easyjet', the competition 20 years on is fierce.
"What's interesting is that things are similar and some are different. Affordable travel as an enabler to let people do things they want to do is as relevant now as it was 20 years ago. It's the industry that has shifted towards this way of doing things," he says.
To stay relevant as a brand for the next 20 years, when the market will only get more competitive, Duffy says, "Consumers will decide with their feet. It will be a combination of being in leading airports, in the city and at affordable prices with great service. Our crew is famous for its attitude and that is our competitive advantage."