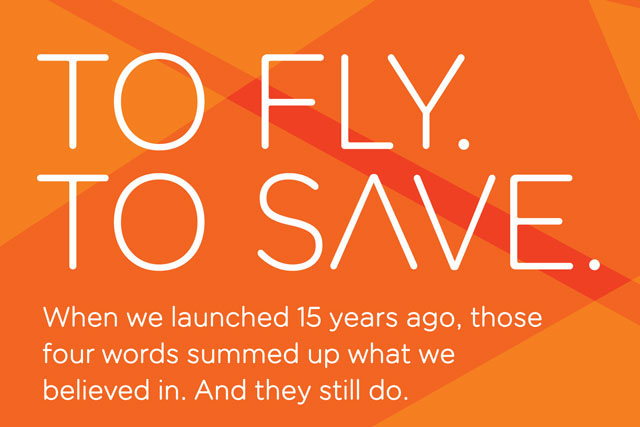 The press ad by VCCP has been booked into the weekend papers shows a picture of a paint pot under the headline 'To Fly. To Save'. It is also being distributed via social media.
The copy reads: "When we launched 15 years ago, those four words summed up what we believed in. And they still do.
"We don't need to paint them on the tailfins, like some advertising slogan. That would just be wasting your money."
Earlier this week BA kicked off its biggest brand campaign in ten years to introduce the 'To Fly. To Serve.' strapline, which will be painted onto all BA aircraft.
This month, easyJet launches its £50m pan-European brand campaign to reposition itself as a carrier that connects people.