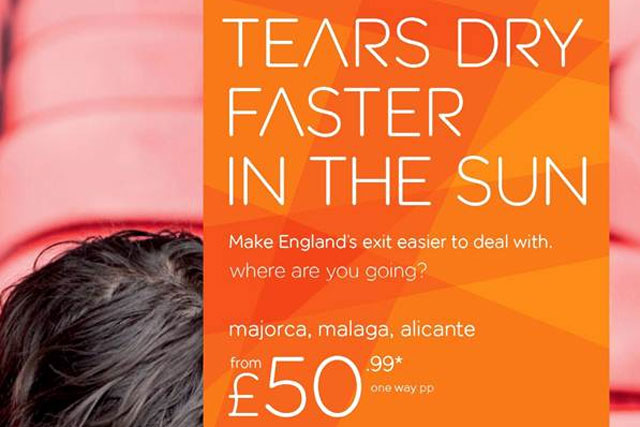 The ad shows a man with an England team scarf around his shoulders sat down with his head buried in his hands.
The ad says: "Tears dry faster in the sun. Make England's exit easier to deal with. Where are you going? Majorca, Malaga, Alicante from £50.99 one way."
The ad, created by VCCP, uses the messaging from easyJet's £50m brand campaign, which aims to reposition the carrier as an airline that connects people, moving away from its traditional price-led marketing to a value and destination-led service.
However, the brand still issues cheeky ads, such as its "To Fly. To save," ad, which took off Ba's "To fly. To Serve," brand campaign.