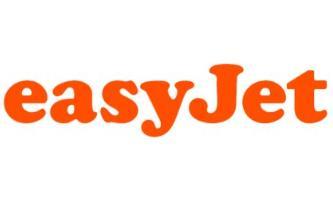 The fashion spread was shot in the 'Field of Stelae' - the German memorial which commemorates the genocide of Jewish people in the Second World War.
The low-cost airline has sort to distance itself from the scandal claiming that it was not aware of the images until they appeared in print. The airline is not only withdrawing this month's issue from all flights but is immediately reviewing its customer magazine contract.
A spokesman for easyJet said the airline 'prides itself on bringing together a wide range of cultures and beliefs and is appalled by this insensitive and inconsiderate photo shoot, the aim of which was to highlight some of Berlin's iconic landmarks and certainly no offence was meant.'
In a statement Ink Publishing - the customer-publishing specialist behind the title - apologised to 'anyone who may have been offended by the shoot'. Additionally the publisher claimed 'Far from trivializing the Memorial, on the contrary the intention was to encourage passengers to visit for themselves.'
According to Ink, more than four and a half million people fly with easyJet each month, and more than 280,000 passengers take the inflight magazine away with them.