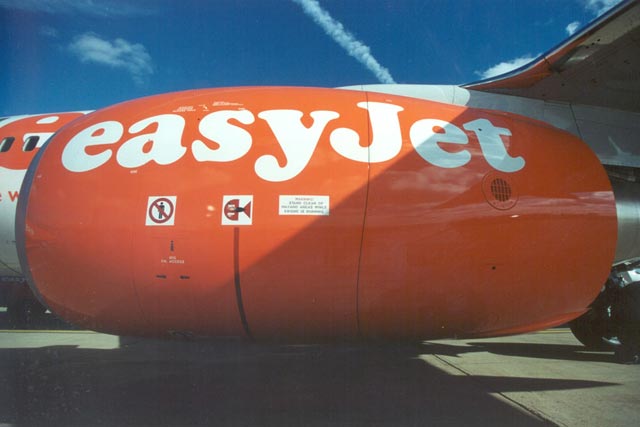 The campaign, created in-house, will run across press and online and uses the strapline "Tax planes, not people". The campaign kicks off today (18 May).
It is supported by independent research, commissioned by easyJet, which highlights possible damage to the UK economy if APD rises again.
Carolyn McCall, the budget airline's chief executive, said: "This independent report shows that the Government's proposals on APD would be bad for the environment and the economy.
"APD has already risen by 140% since 2007 on short-haul flights. This report provides convincing evidence that the Government should not impose further increases in APD on short-haul flights and should rethink its policy on aviation taxation.
"EasyJet is in favour of a move to a per-plane tax. Four out of five British passengers would be better off under such a tax and, more importantly, it would encourage the industry to fly more efficiently."
EasyJet kick-started the campaign with a publicity stunt, in which it delivered £5m in fake money to the Treasury this morning.
The airline argues that the fake money is the equivalent amount of APD tax collected by the airline from its passengers each week.
The Government has proposed a hike in APD, from £12 per person to a possible £16 per person on short-haul flights.
It announced a freeze on the tax for the next year, after which APD is set to rise from a total of £2.2bn last year, to £3.6bn in 2016.
The independent report commissioned by easyJet claims that the proposed increases in APD will reduce UK passenger numbers by three million a year and increase CO2 emissions by up to 360,000 tonnes annually, through a rise in long-haul flights.
The report states that the changes to APD would succeed in reducing the total number of flights from the UK, but could lead to a loss of up to 77,000 jobs, reduce UK GDP by £2.6bn a year and cut UK tourism spend by £475m a year.
In March, the travel and tourism industry launched a campaign for a 'Fair Tax on Flying', created by travel body ABTA and supported by more than 25 businesses such as BA and lastminute.com, urging the Government to halt rises in APD ahead of the Budget.