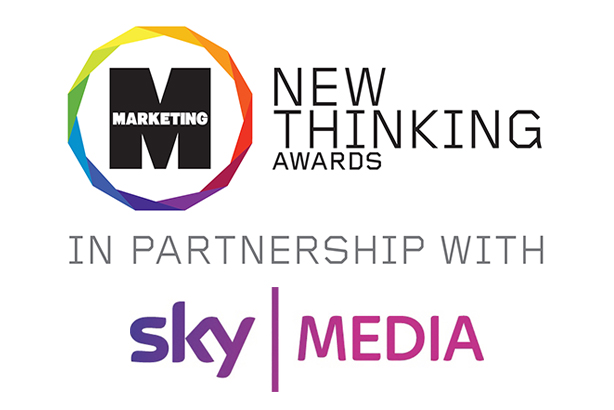 Duffy is EasyJet's group commercial director - customer, marketing & product. He is credited with implementing a marketing-led turnaround of the no-frills airline and has overseen innovations such as mobile boarding cards, allocated seating and an overhauled digital presence.
It's about time we started to judge marketing activity against its objectives
Earls is the author of the influential book, Herd: How to Change Mass Behaviour by Harnessing Our True Nature. Earls, who also runs a marketing consultancy, this year released his latest work, Copy, Copy, Copy: How To Do Smarter Marketing By Using Other People's Ideas, to critical acclaim.
Duffy and Earls join our other star judges: Guardian Media Group chief executive David Pemsel; Rose Lewis, co-founder & coach, Collider; Suzi Williams, BT's outgoing global brand and marketing director; Rachel Bristow, Sky Media's director of client partnerships & collaboration; Chris Popple, managing director, digital, RBS; and Gav Thompson, chief marketing officer, Paddy Power.
The awards will be co-chaired by Roisin Donnelly, brand director for Northern Europe for P&G, and Jonathan Mildenhall, CMO for Airbnb.
The deadline for entries has been extended for the inaugural Awards - closing for final entries on Friday 24 July (see late-entry details below).
Find out more about the Marketing New Thinking Awards
Earls welcomed our Awards, saying it was "about time we started to judge marketing activity against its objectives".
"Judged in isolation, devoid of context or objectives, judging marketing quality becomes just like the swimsuit round in a tawdry Miss World-type show. Rather less enlightening than you'd hoped.
"This is the curse of the growing number of awards competitions that increasingly mark out our calendars. What's the best X on a small budget/for a charity/using fancy Dan technology? By foreigners/students/the same old faces?"
Earls said it was time to acknowledge that "as Morrissey might sing - some tasks are tougher than others, so don't compare easy and hard".
"After all, apart from the glory, isn't that why we say we organise such competitions - to help raise standards?"
Marketing in the Moment

The Pioneer Inside

Cultural Shift

Outstanding team
The Brand Inside
Made in Britain
Creative Excellence
Social Branding
Power of Partnerships
Brand Evolution
Tech Innovation
Data Creativity
The Awards, which close for entries on 24 July, aim to celebrate strong brands and visionary marketers. The 12 categories, which span strategy, creative and execution, represent important stories in today's marketing - from Power of Partnership to Cultural Shift.
Marketing editor Rachel Barnes added: "We've designed these awards to cover the strategic, creative and executional aspects of marketing. But at the core, it's all about new thinking. This is for marketers, and their agencies, who are embracing change, evolving, creating. As a result they are crafting brands ready for tomorrow, supported by world-class marketing."
Find out more about the Marketing New Thinking Awards and how to enter.
Entries received before Friday 17 July will not incur a late-entry fee. Entries received after 17 July, up until 24 July, will be subject to a £45/entry late fee.