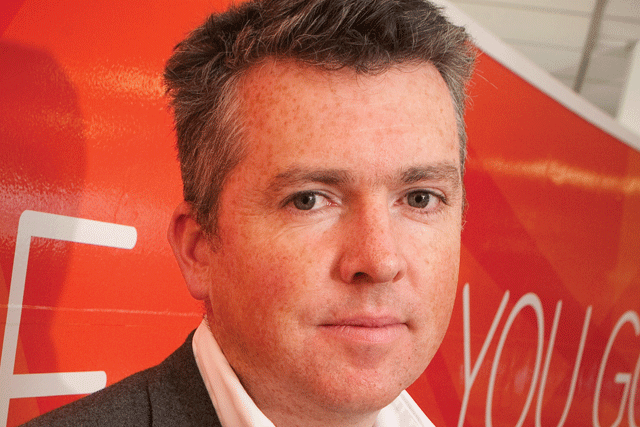 Duffy beat off competition from Muller Dairy's Michael Inpong, Lloyds Banking Group's Catherine Kehoe and BT's David James to take the prize – voted for by Marketing's readers – at a ceremony hosted at London's Hilton Park Lane.
Watch Peter Duffy using his acceptance speech to plug easyJet's summer availability in the video below.
It completed a remarkable night for the airline, which won five awards including the prestigious Grand Prix for its 'Europe by easyJet' campaign.
In only three years since taking up the marketing reins at easyJet, Duffy has helped to transform the erstwhile no-frills airline's offering into one that includes mobile boarding cards, allocated seating and an overhauled digital presence.
Its soaring financial results are testament to the impact of marketing: annual profits were up 51% last November and the carrier now serves more than 11m business passengers a year.
When collecting the prize, Duffy paid tribute to his marketing department, as well as easyJet's roster of agencies, including VCCP, OMD UK and Havas EHS.
"I'm obviously thrilled, but if ever this were a team award it is today. There is a fantastic group of people at Hangar 89 at Luton Airport who just work so hard and do a brilliant job every day. This is very much their award," he said.
Duffy then joked: "Life is a funny old thing. I find myself standing in this rather grand hotel, talking to the most successful people in the industry right across the UK, so I think it would be completely remiss of me not to use the opportunity to say that we still have thousands of seats for sale this summer!"