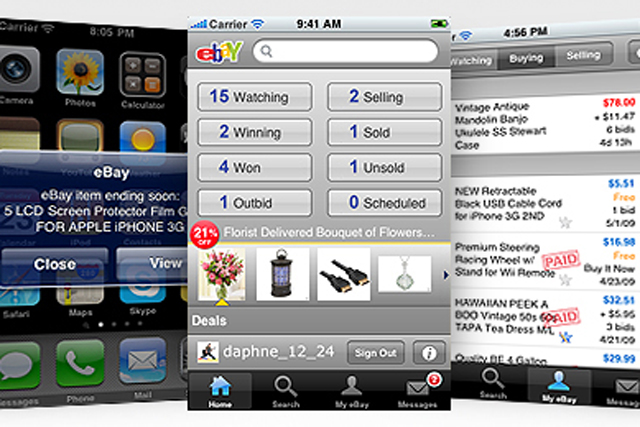 The online marketplace has updated its app with a barcode scanning tool that allows shoppers on eBay to see a list of deals for a scanned item.
It also allows repeat sellers to scan a product and list it on eBay in less than a minute. Users can also search for completed listings to see what similar items recently sold for.
Steve Yankovich, vice president of eBay Mobile, said: "More shoppers are turning to their mobile phones to save money and time this holiday season."
"We continue to blur the lines between in-store and online shopping by allowing eBay shoppers to conveniently scan products to find the best deals virtually anywhere, anytime."
According Ebay, the UK site receives 340,000 visits a day via its mobile app, which shoppers use to make one purchase every two seconds.
Yesterday online retailer Amazon launched a "price check" iPhone app in the US. Users can scan an item's barcode in store, in a similar way to the eBay app, or take a picture with the phone's camera to compare prices offered online by Amazon and other merchants.
Last month Tesco added a barcode scanner to its iPhone app to enable customers to add items to their online shopping list more conveniently.