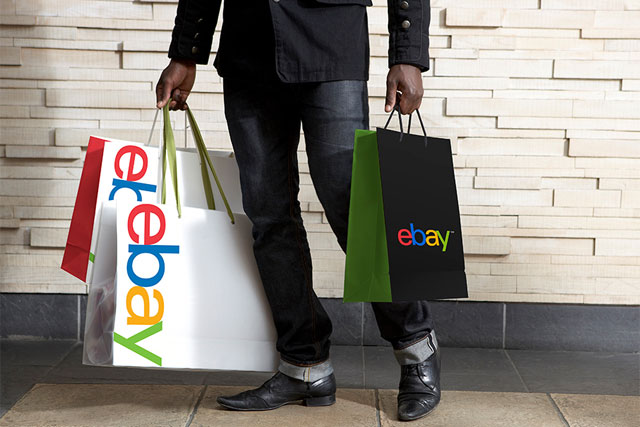 Revenues for the third quarter ending 30 September 2012 rose 15% to $3.4bn (£2.1bn), while profit grew 14% to $718m.
EBay hiked its sales and marketing costs in the quarter by 16.5%, compared to last year, spending $726m.
The lift in sales and marketing costs comes ahead of the Christmas shopping season when consumers spend more online, potentially sparking a price war between eBay and rival Amazon.
PayPal, eBay's payment arm, continued to bolster eBay's performance with strong growth, ending the quarter with 117.4 million active registered accounts, up 14% year on year. Net revenue from payments climbed 23% to $1.37bn for the quarter.

EBay said it had increased its focus on simplifying and improving customer experience. Its core marketplaces business, which has previously lagged behind payments, picked up this quarter, with gross merchandise volume (GMV), excluding vehicles, increased 11% year on year to $16bn in the third quarter of 2012. Net revenue for marketplaces was up 9% year on year.
Active user growth continued to accelerate during the quarter, reaching 10% year on year, which is its fastest growth since 2007. EBay claimed that this was driven by mobile, with 800,000 new users coming from the channel.
John Donahoe, president and chief executive of eBay, said: "Mobile continues to be a game changer for us, and we continue to be a clear leader in mobile commerce and payments. With our strong portfolio and global reach, we are consistently demonstrating our capabilities to help consumers shop anytime, anywhere. And we are enabling retailers of all sizes to compete in a rapidly evolving, multichannel commerce environment."
Earlier this year, eBay unveiled a new logo and more recently a redesign of its page, as it looks to behave more like a retailer.