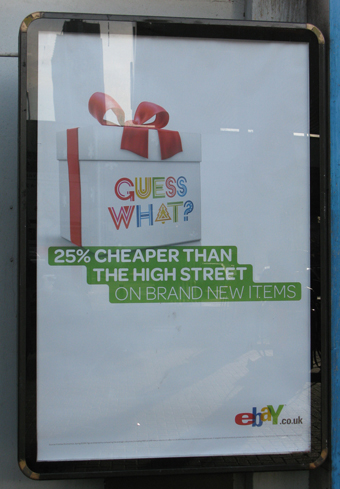 Small print at the bottom of the poster stated that evidence was taken by comparing the average sold price (including P&P) of 288 new products on eBay.co.uk with the price in mainstream retail stores.

One person complained that the claim was likely to mislead because it did not provide a clear or fair basis for comparison.

EBay said the evidence had been gleaned from an independent report and provided a copy of the report.

However, the watchdog found that the claim "25 per cent cheaper than the high street on brand new items" was misleading as it implied that eBay was cheaper than all main high street stores for all new items.

The ASA noted that the comparison was based on only 12 sectors with an average being taken of the price difference in six stores.

The ad must not appear again in its current form and eBay must ensure to base all future promotional claims on more substantial evidence.