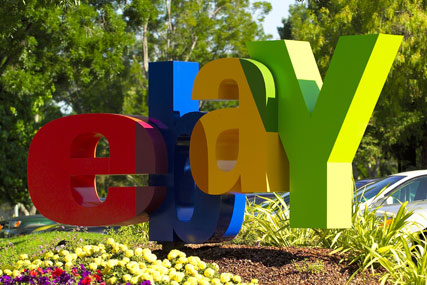 Using the tagline, "EBay: your shopping universe", ads will showcase the site as a one-stop-shop to find more than 30 million items for sale at any one time, and will run throughout March. EBay would not reveal the value of the campaign.
EBay claims 60% of its sales are not auctions, but new items bought at a fixed price. The UK had more active users in 2011 than anywhere else, with 17 million people shopping regularly.
Twenty- and 30-second ads feature a young man travelling through a succession of rooms to the tune of Donovan's 'Sunshine Superman', picking up and trying on products, with each room representing the most popular categories on eBay.co.uk.
In the final shot, the man steps in to a vintage VW Beetle convertible, to demonstrate how eBay is still somewhere to find rare items.
Alex Von Schirmeister, eBay's vice-president of marketing for Europe, said: "In the past few years, eBay has changed. It's now a destination to buy the latest laptops and smartphones, high-street fashion, even brand new car parts.
"The investment in this campaign will ensure that our retail partners, as well as the 180,000 smaller business sellers on our site continue to enjoy strong growth opportunities."
While eBay has run outdoor and print campaigns for the past two winter seasons, the TV message has evolved since 2007, when the tagline was 'Buy it, sell it, love it'.
The campaign will run during March on all major channels during peak-time viewing, launching with spots in 'Location, Location, Location' on Channel 4, 'The Mentalist' on 5*, and 'Criminal Minds' on Sky Living.
Carat handled media, with Essence handling the digital element.
Earlier this week, eBay secured a deal with Three.co.uk at the Barcelona Mobile World Congress to boost its mobile arm.