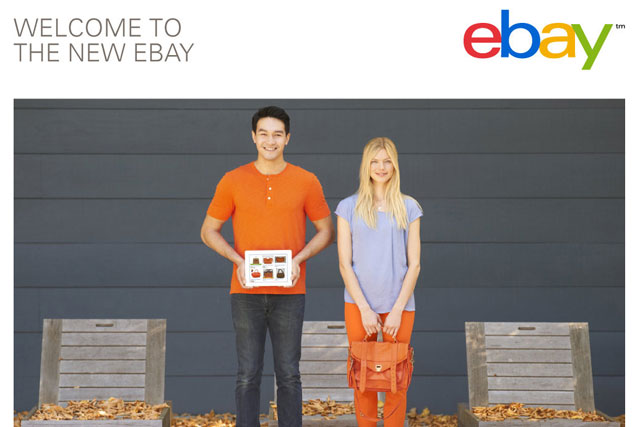 New features will roll out first in the US over the next few weeks and to the rest of the brand's global markets in the coming months.
The changes follow the announcement that eBay was introducing a new female-facing strategy in the UK.
As revealed in Marketing last month, the ecommerce company is looking to "behave [more] like a retailer" by altering the user experience to create a "female-friendly" environment for users to browse content, according to the brand's UK marketing director Amanda Metcalfe.

Today, Devin Wenig, president of eBay Marketplaces, said the brand is introducing "significant new features and enhancements" for consumers.
He said: "We're delivering a cleaner, contemporary look and feel; a more intuitive, convenient way to browse, decide and buy – both globally and locally; and a new personal way to curate your own shopping experience and discover items perfect for you."
The result is a Pinterest-style browsing experience in which consumers can scroll through items, a personalised homepage feed, improved search, a more streamlined design, enhanced user profiles and links to PayPal accounts to speed up the checkout experience.
The overall experience aims to bring a sense of personalisation to the site, with the brand curating collections of items tailored to consumers' personal interests on the homepage.
Wenig added: "The future of commerce is personal, driven by data. Search results and recommendations are no longer enough. Consumers want insight. And they want personal, curated selection that is relevant to them, controlled by them.
"Consumers want experiences that are not intrusive but inspiring, experiences that don't dictate but guide and assist, in ways that feel authentic and natural. We want to make moments of inspiration instantly shoppable. This is what eBay is poised to deliver."
The changes follow the debut of eBay's updated logo, which will feature in a new UK campaign targeting women with its fastest-growing categories: fashion and lifestyle.