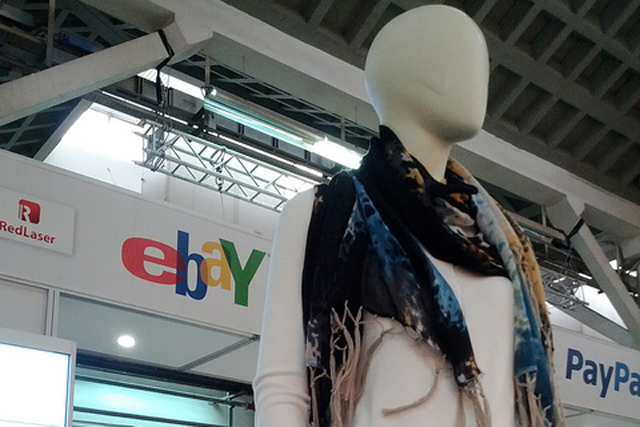 Amid a raft of mobile device launches on the first day of the 2012 Mobile World Congress by HTC, Nokia, Samsung, Sony and Nokia, eBay is focusing on how to enable commerce on them.
In 2011, eBay mobile commerce generated $5bn (£3.2bn) in retail volume, and PayPal mobile generated $4bn (£2.5bn) in payment volume. eBay's mobile apps have been downloaded more than 70 million times. In 2012, eBay expects to do $8bn (£5bn) in mobile commerce retail volume, and PayPal expects to process $7bn (£4.4bn) in mobile payment volume.
The deal with Three.co.uk expands eBay's reach and proximity to consumers by delivering devices pre-loaded with eBay apps. Its other deals are with US hotel booking site Yotel and Spanish ticket merchant Entradas.com.
Marketing's view - George Nimeh (right)
The marketplace for real-world purchases over mobile is still nascent, and examples are inevitably focused on buying coffee and tickets. Ironically, while people who talk about mobile payments often mention using your mobile to buy coffee at Starbucks, PayPal is actually the payment technology solution powering the Starbucks app.
David Marcus, VP/GM PayPal VP Mobile, said: "We want to make sure that our consumers can use us everywhere. We're focused on removing friction and providing utility to our merchants and customers."
PayPal's partnership with Entradas.com (Spain's leading ticketing company) lets people skip lines by buying tickets on mobile. The Yotel deal will allow consumers to use their phones to book rooms at Yotel's hotels in New York, London, and Amsterdam in about a minute. It's a browser-based solution and thus eliminates the need to download an app. Frictionless, indeed.
With deals like this, PayPal is expanding its mobile commerce solutions into the real world, using clever location-based technology. In terms of results, Entradas.com has already seen more than 15% of customers purchase tickets using the service, according to PayPal.
Speaking about traditional retailers, Marcus said: "They all desperately need help. Online merchants have access to so much more data. They know everything. Bricks and mortar? They don't even know when their customers are in their store."